Yes.. 'ive Thanks!'
I made some Thanksgiving decorations for my mom and with that I made some wood blocks for her covered in some pretty fall paper! On one side it says 'Thanks'….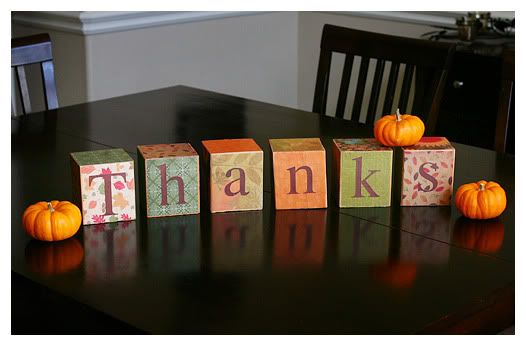 Pretty right?
And the other side.. well, the other side was suppose to say 'Give' But, because I wasn't paying attention.. and it was the last block I made.. it looks like it says 'ive'..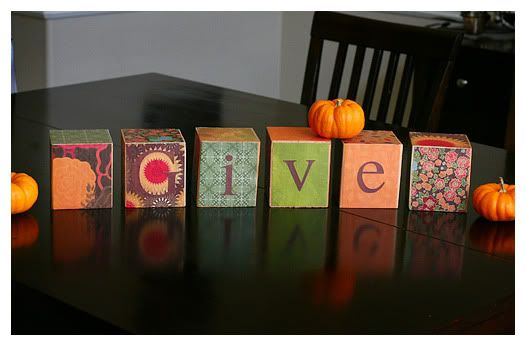 Egh! Shame on me! Brown on brown… really, Tamara?! I should have made another block but, I was tired and my mom seemed like she didn't mind so.. ehhh.. oh well.. If these were mine it would bug the crud outta me! All in all they are pretty cute though and will look fabulous on her table this Thanksgiving.. along with THESE…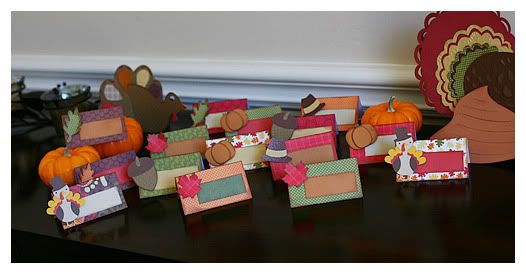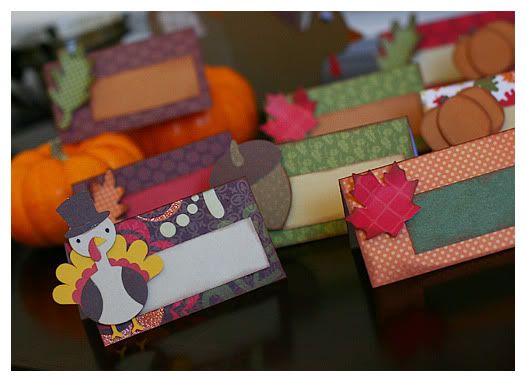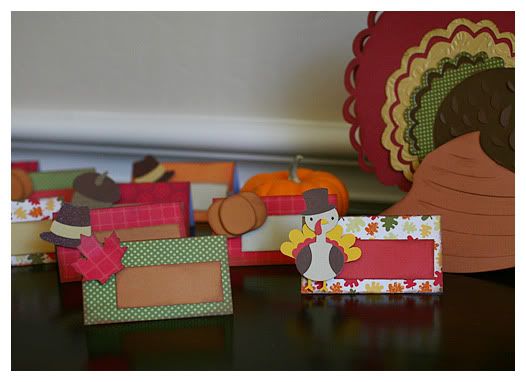 Annnnnd.. this….
And of course she needs the matching banner I made!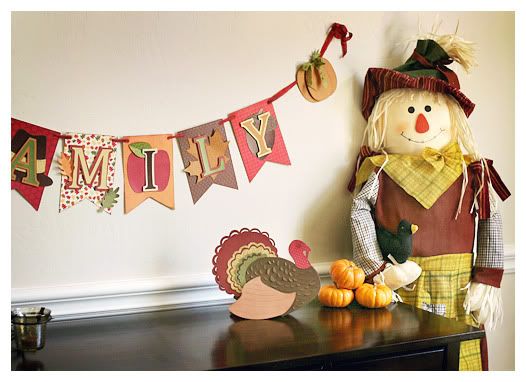 I can't wait to see it all set up!
You can find the files used on most of these items at the fabulous SVGCUTS.COM
Most the paper used is DCWV 'Amber Autumn' stacks! (Found at Joann's!) And then I used the 'neutrals' stack by DCWV!
The turkey that is used on the placecards is the cute little guy from the Create a Critter cartridge!
All we need is a yummy Thanksgiving dinner with all the fixin's.. Mmmmm! I can't wait!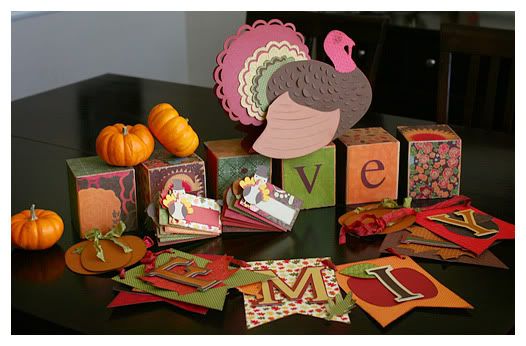 I will post my New for me Monday soon… I am waiting for the mail to come
It might be a bit later, I am shampooing the carpets today (well, starting on them! It will probably take a few days). I like to do them every year.. and.. it's been TWO!
OK.. TTYL!