October starts our holiday baking season! I love to make little cupcakes and cookies with the kiddos! We started this tradition with my mom and stepdad's bunch about 4 years ago! It's a little harder to get together with the family since we live 2 hours away now but my mom and brother made it up! (Yes, I have a kid brother.. and although we have 16 years that separate us, he is still super annoying.. just like he should be LOL!)
Here are some pictures.. yes, my kids hair is messy.. They were playing outside earlier that day and it's a weekend.. so we lay low unless we go somewhere
And seems how we typically do projects on the weekends my kids hair will probably be messy in every photo I share for the most part.
Horrible photo quality though! The lighting was awful (dark and cloudy out) and while my camera does pretty great in low light it's still a bit icky.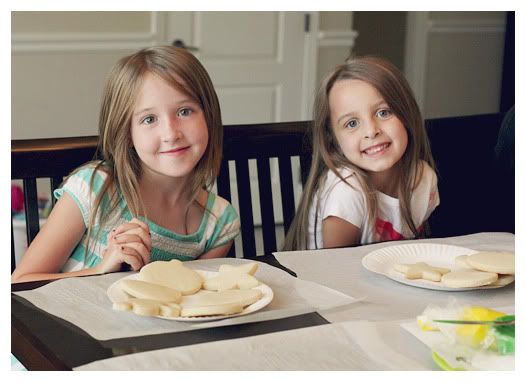 LOL! His expression is too funny!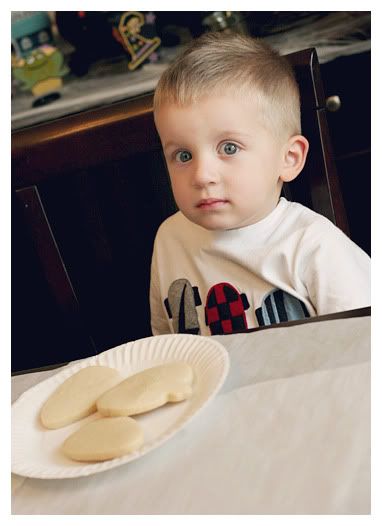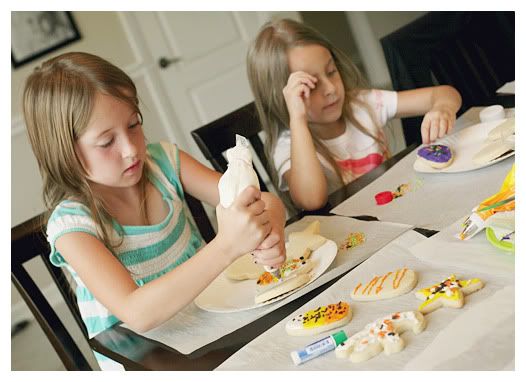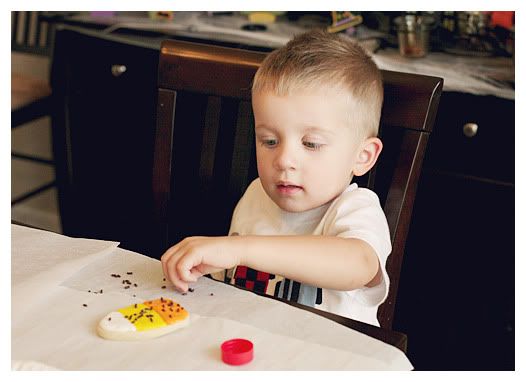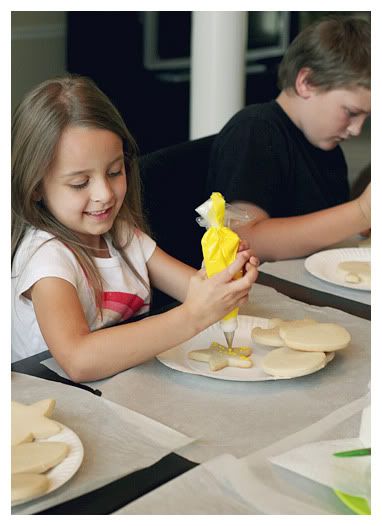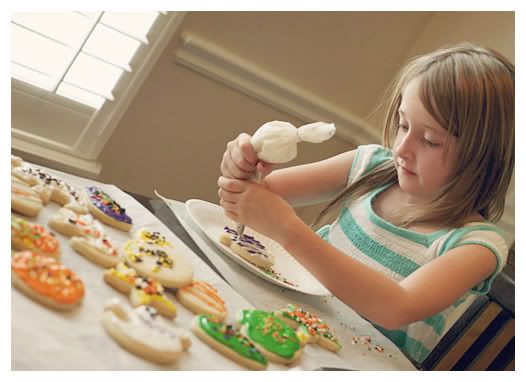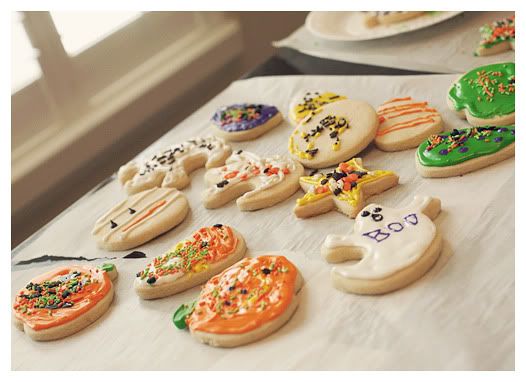 Did you happen to see my chapstick hanging out by the cookies? LOL.. I can not be without my chapstick!
And here is the YUMMY cookie recipe! It's the NO FAIL SUGAR COOKIES and it's great! Nice and soft, GREAT flavor (I use almond extract) and they hold their shape well when being baked! make sure you use REAL butter. Try them out! The icing is royal icing made with meringue powder… the recipe comes with it! (Wilton brand). I like royal icing because it hardens enough, but not enough to break your teeth!
The monsters also did cupcakes.. I didn't take a lot of pictures because it was so dark but I caught this one of Alannah.. does she look like she wants to jump in that frosting or what?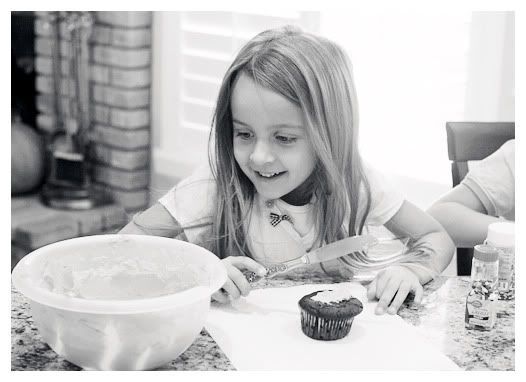 And their finished work! A little messy but SO yummy!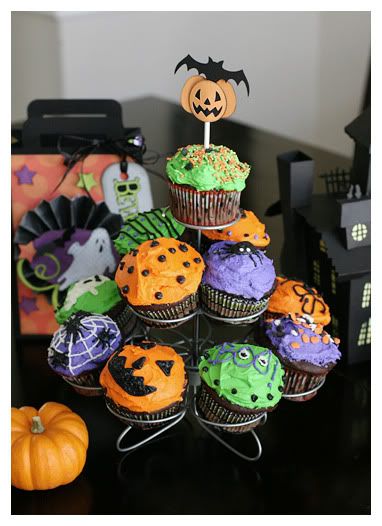 The little pumpkin and bat were created using THESE SVG FILES from svgcuts.com
Until next time!!