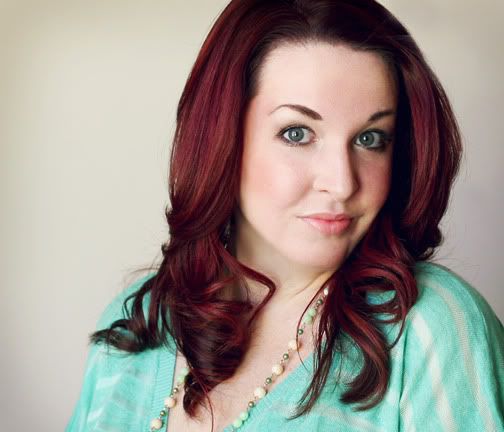 Welcome to my blog, Happy Life, Crafty Wife! I'm so glad you've stopped!
I was born and raised in Sunny southern California. Currently I reside in Tehachapi, CA… LOVE it up here. No good shopping, but thank God for the internet! Can you believe I (total shop-a-holic) would live somewhere that doesn't even have a… TARGET.. *gasp* I know, I know.. But it's a great quality of life for my little family, so here we shall stay!
I'm married and have 3 beautiful little monsters.. Yes, they are monsters.. they out number me and some days I totally understand why some animals eat their young, just sayin'..  I've also got 2 kitties! I love those little furballs! I also have a sweet Yorkie, she was a rescue.. she's my 'baby'! My kids and my cats love to join me in crafting! Yes, I said my cats! Any ribbons, scrap papers, etc. they LOVE! They literally wait for me to go to bed and then jump up on my craft table to see what I left behind.
I started paper crafting in October 2010 and have loved every second of it! I enjoy being creative! I use a Sizzix Eclips with eCal, and Silhouette with the Designer Edition Software or Make the Cut!… depends on my mood as to which cutting program I use, lol. For what it's worth, I prefer (and mostly use) eCal with my Eclips! Lately I haven't been able to create a project with at least one SVG file in it. I LOVE SVG's! It really does open a whole 'nother door to paper crafting!
When I am not paper crafting, I am thinking about paper crafting, lol. No, really.. I also enjoy photography, designing hair pretties (Love anything vintage looking!), I LOVE party planning. I like to bake and decorate cakes, cookies, cupcakes, so fun! Trust me, you wish you were my neighbor around the holidays! I also enjoy sewing and ran a custom clothing design business for a few years, but closed shop awhile ago. I still sew for friends and my girls once in awhile.
I started blogging over at happylifecraftywife.typepad.com and decided to move to something with my own domain and have a more professional looking blog, so now here I am, in September 2011 at happylifecraftywife.com!  I love to make new crafty friends and peek at your blogs, although, I am a total blog commenting slacker (shame on me!). Please stop on by my FACEBOOK PAGE and say hello!
PAPER PLAY - I've been designing flair since 2012! Stop on by!
~ CREATIVE RESUME' FROM JANUARY 2011  TO PRESENT ~
Design Work -
Current Design Teams:
Past Design Teams:
Fantabulous Cricut Blog
Right at Home Scrapbooking store/blog
Glue Arts
Little Yellow Bicycle Cycling Team member for 'Hello Spring' (one month)
Epiphany Crafts – 2012 Design team member
Paper Issues Creative team from 2011 to October 2012.
Sizzix – 2012 DT member
Featured and Guest Designer/Blogger :
January 2011 – Cricut Chirp (Valentine treat boxes)
October 2011 – Doodlebug Designs Guest Designer (Halloween goodie boxes)
January 2012 – Doodlebug Designs Guest Designer (Birthday girl party set)
June 2012 - Little Yellow Bicycle 'Hello Spring'
October 2012 – Pebbles Guest Designer
February 2013 – Little Yellow Bicycle
March 2013 – Bella Blvd.
Publishing:
First cover – Cricut magazine January 2012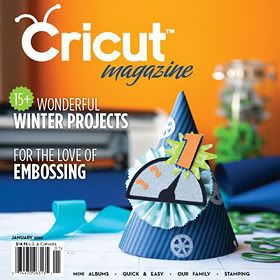 (upcoming publishings in spring/summer 2013)
Multiple ebooks for Echo Park Paper and Carta Bella Paper
Interested in having me as a guest designer? Send me an email! happylifecraftywife@gmail.com
All content (artwork, text and photos) posted on this blog, unless otherwise
referenced, is the original work of Tamara Tripodi (Happy Life, Crafty Wife).
Please respect my work and ideas and give credit where credit is due. Do not
copy my original work for publishing and/or to claim as your own work. If you
are inspired by a project of mine please link back to happylifecraftywife.com –
All content is protected by copyright – © 2010 – 2013 Tamara Tripodi
www.happylifecraftywife.com