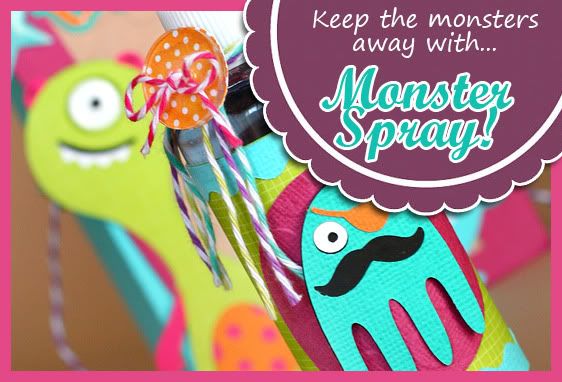 Yes, MONSTER SPRAY! Magical potion for any child scared of monsters.. to mom and dad, it's just water with a drop of food coloring, LOL!
Now, I don't have a kiddos scared of 'monsters'.. around here they ARE the monsters! And I may, or may not have ran through the house spraying them… Anyhow, my kiddos are more scared of bears, lol. However, I've seen these 'monster sprays' being sold on Etsy and thought it would be fun to make one with my new 'Bump in the Night' Cricut Cartridge! It's a totally CUTE cartridge.. love those monsters! Plus I was able to play with my new Expression 2 a bit! (and yes, it cuts circles.. real ones! And yes! The cut quality has improved from my regular Expression!)
The entire box is made with a good ol' paper trimmer and score board! At the bottom of this post it will give a little tutorial on how to make the box like I did. But first, you have to look at the cruddy pictures.. I have taken pictures of this project TREE times! (or THREE… for those of you who do not talk like my 3 year old) I just can not get any photos that I love. The lighting is making me grumpy.. then I start mumbling mean things to my project and camera and cursing the clouds and haze outside! LOL! These will have to do, folks.. sadly, I don't think these pictures show the true cuteness of this poject. The colors and everything are just so fun and cheerful! So, with that said.. I am breaking down and buying some tabletop lighting so I don't have to fight with the dark winter ahead!
So, here's the pictures! ooooh.. ahhhhh…..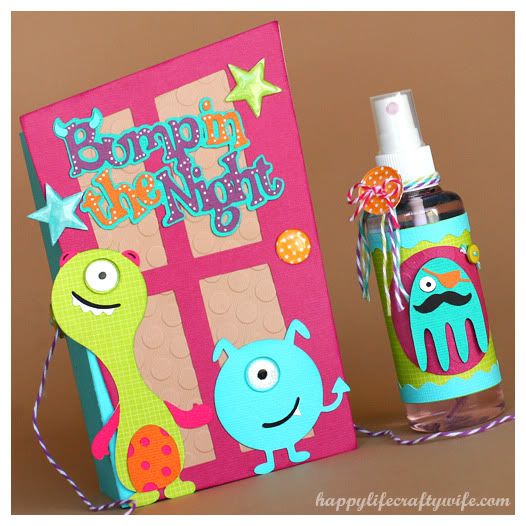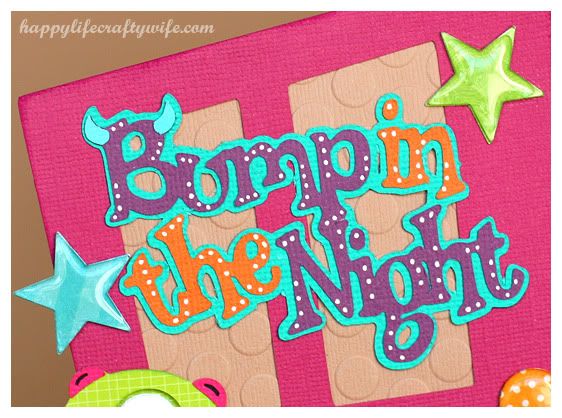 I used a white gel pen to accent the letters. One of the ladies on my SVG Cuts design team, Cheryl, does this.. and I love the look!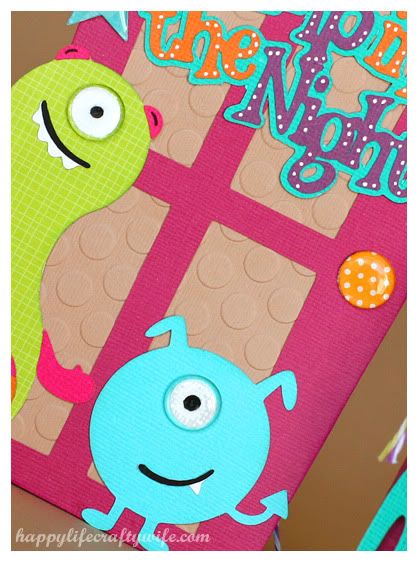 The monster eyes has an epoxy over them! (Epiphany Crafts!) There are also star epoxy shapes.. LOVE my shape tools, dag-nabbit! I can't say it enough! *swoon*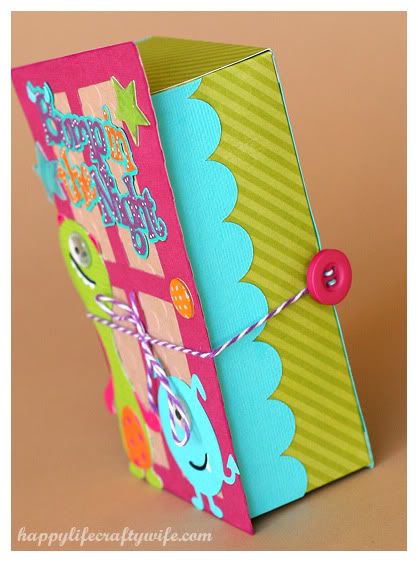 I attached some fun twine from The Twinery to tie around the box.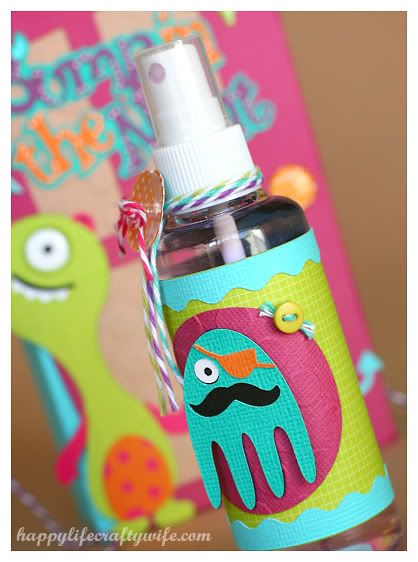 How cute is that little guy?! He is about 1.5″ tall.. see how nice he cut?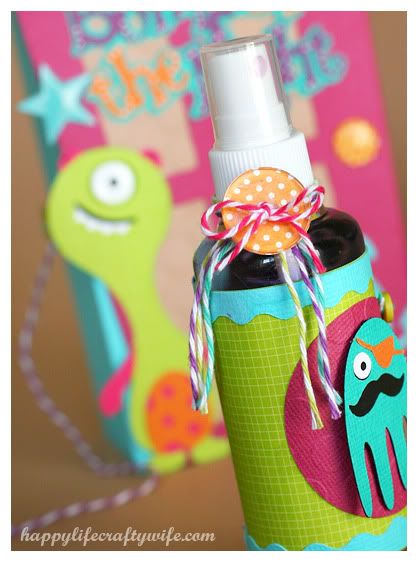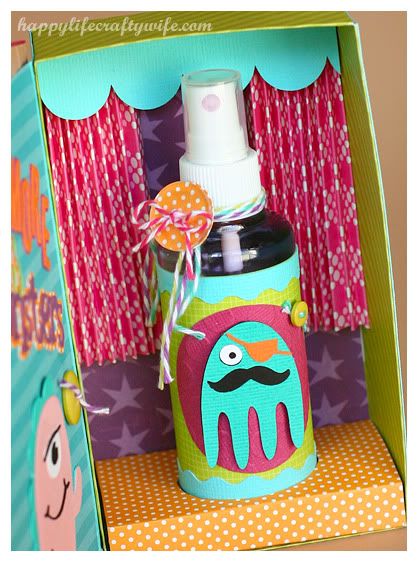 Open it up and TA-DA!!! Yes, the box is already showing signs of being destroyed by my children.. Can a mama just have a cute paper craft to keep to herself? I swear, they think I am their personal paper crafter or something!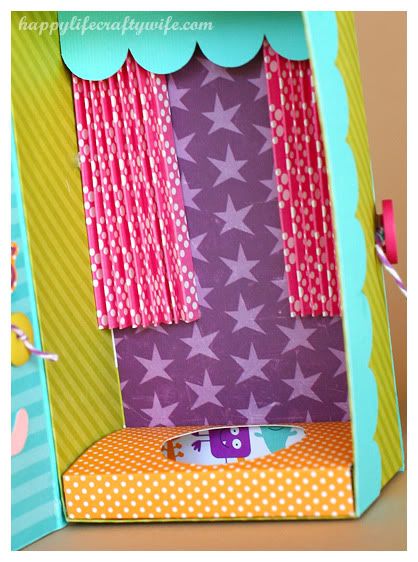 I scored paper at 1/4″ and accordian folded it and made curtains!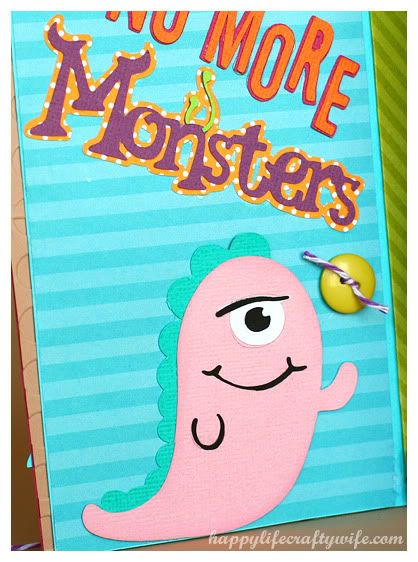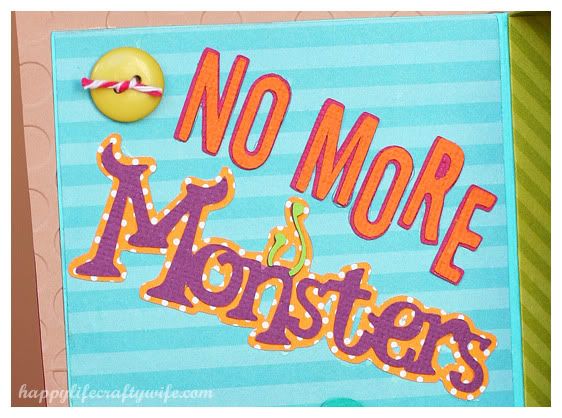 You likey?! Just a few sprays and the monsters stay away! I wanted to do more with this, but I have projects to get done for Echo Park this week, and I am already slackin'!
After making this there is a few things I would have switched up, but all in all I love it! (Just wish these pictures looked better.. grrrr!!)….. And yes, that was totally a monster growl. Scray stuff, right? I've been practicing!
If you wanna give this a try, here is a little picture tutorial for it. I hope it makes sense. I re-made the box to make sure I had it right and took the picture JUST for you all! Yes, it's true love… Only for YOU!
Step 1 – Bring me a coffee. Please… PRETTY please.. *bats eyelashes* Ahem.. Starbucks white chocolate mocha would be nice.. along with a magic potion that makes it calorie free!
Step 2 – Trim a piece of paper to 9.25″ wide and 6″ high. This will be the 'door'. Score as shown.. and ONLY as shown, or else! lol… Fold on score lines. The side that is 3.75″ wide will be the front.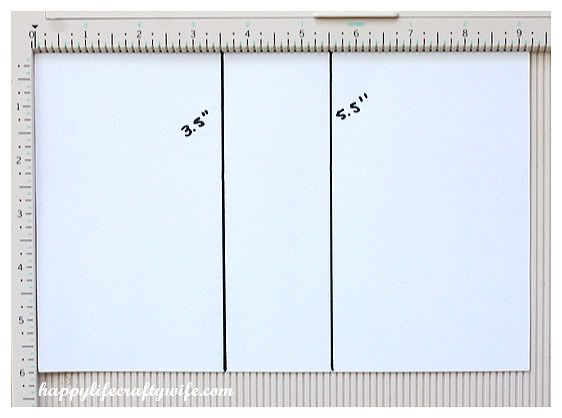 Step 3 – Trim TWO pieces of paper to 10″ wide and 4.50″ high. Score as shown. You will score one side and then rotate and score some more. Cut on the dotted line and remove the pieces with the cross lines through them.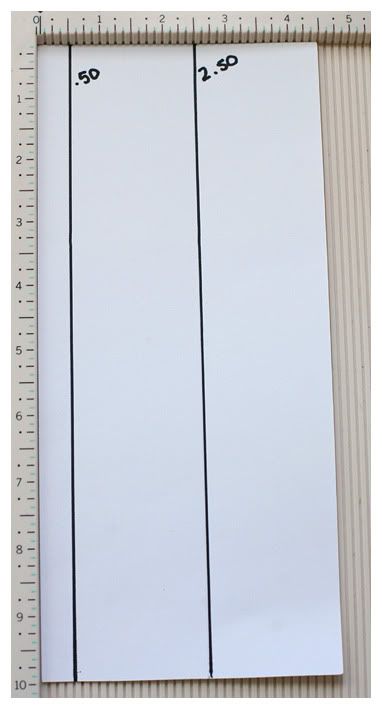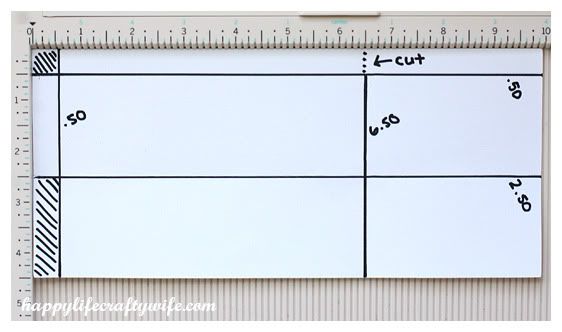 I am still waiting for that coffee… just sayin'.
Step 5 – Fold in half like so.. and fold the 'lip' up!
Step 6 – Pick up sticks.
… 7, 8 – Lay 'em straight..
… 9, 10 – Do it AGAIN!
Oh, sorry..
Step 6 – Adhere the .50″ 'tabs' betwen the folded layers as shown. Do this with both pieces to make a box.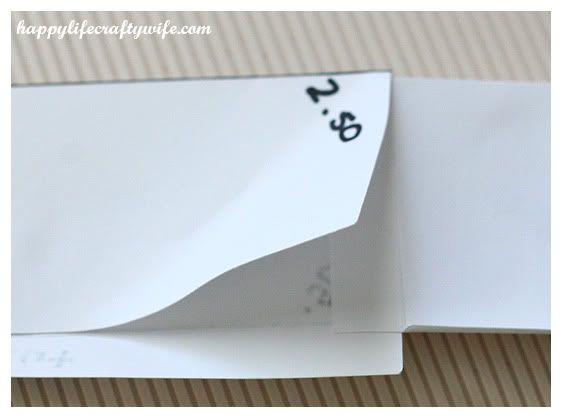 Step 7 – Adhere to the 'door' part of the box. make sure it's adhered to the 3.50″ side and NOT the 3.75″ side. I also adhered the side of the 'door' to the box shape with my original one.. But I would leave it like this so it can open better after you add the door cartridge cut! (FYI: The door from the cartridge was cut at 7.00 high just to help you guesstimate sizing!)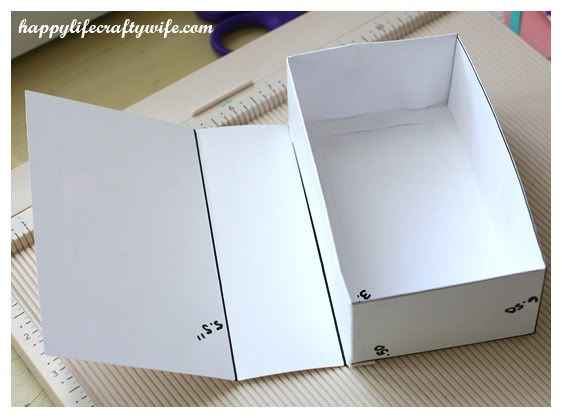 Step 8 – Trim a piece of paper to 3.50″ wide and 5.25″ high. Trace your 1.50″ diameter spray bottle in the center and remove with a craft knife to create a hole. (You may want to add a small piece of adhesive tape to the bottom of the bottom to help hold it in place it the hole is a bit too wide) Then, score and fold as shown: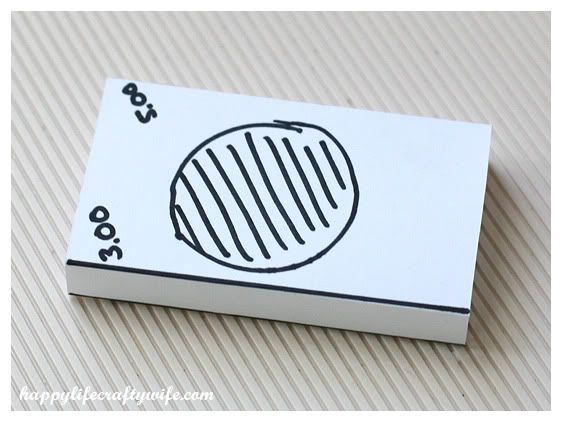 Then adhere the spray bottle holder into the box! That's it! Now get to decorating!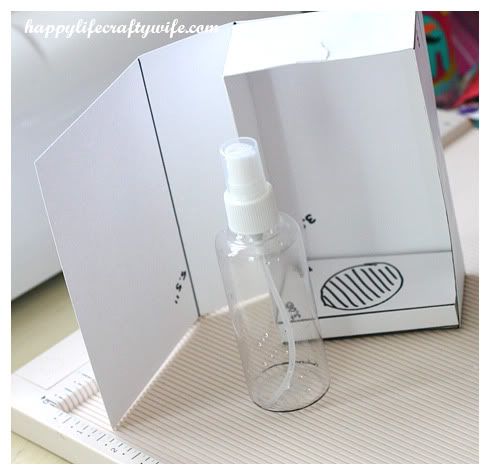 As for the bottles. Mine are about 1.50″ diameter and about 4″ tall. They are little 4oz bottles. You can get them at the dollar tree or .99 stores!.. Walmart, etc. Create a 'label' to wrap arund it. It would be cut to add an 'instructions' tag!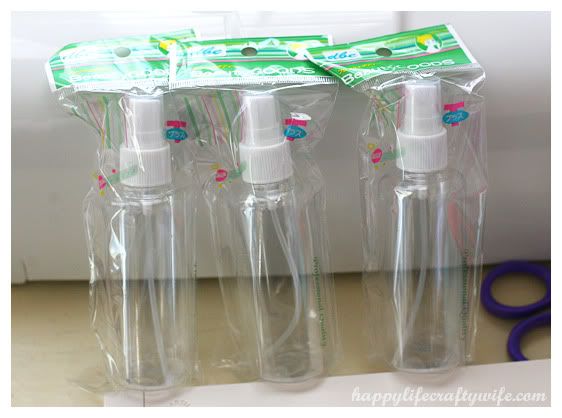 I hope I've inspired you all to give it a try! It really is SUPER cute! You can make it spooky, or cutesy like I did! Let me know what you think! Ya know I luuuv those comments!
And to prove my love for all my readers who were waiting for this post, while I was typing it up, I got two lovely boxes from TWO PEAS! Annnd… I didn't even open them! No, sir.. Didn't even pull back the tape! Trust me, it was hard… there is some major cuteness in those boxes! (and don't go tryin' to send me bombs.. that is not MY address… that is my local USPS place.. )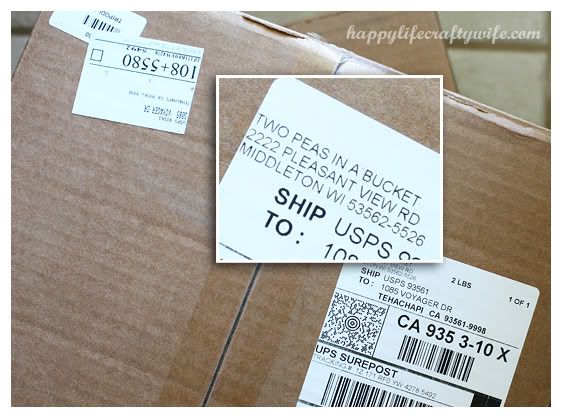 OK.. off to tear 'em open and fondle my new goodies! Shall i do a share post soon?… Hmmm?
ENJOY! Please ask any questions in a reply to this post and I will reply to ya with an answer! Also, make sure you check my blog posts for the GLUE ARTS Glue Glider PRO giveaway! Whoot!
Toodles!