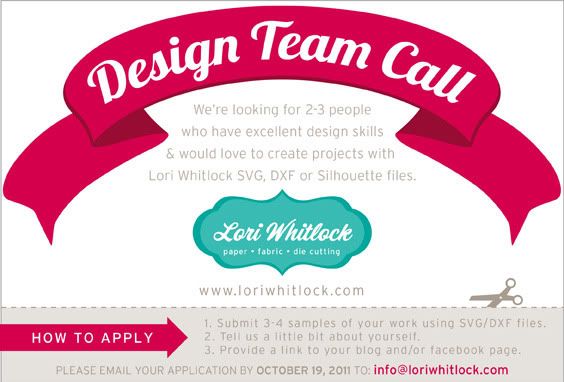 Check this out! Wanna work with me on the awesome Lori Whitlock's DESIGN TEAM?!
Lori is looking to form her very first design team! If you are unsure who Lori is, check out her BLOG Or, perhaps you noticed that she is the one who designed those ADORABLE freebie boxes for the challenge we are hosting.. and of course, if you want mroe info on that, please check out my other blog posts! Lori also designs fabric and paper!
Here is a little taste of her SVG/DXF files for you all to see! (this is the collection for the challenge/giveaway)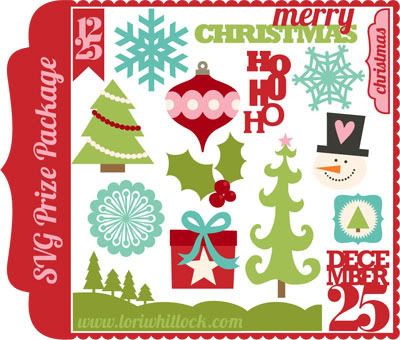 Here is what Lori is looking for:
Looking for 2-3 more crafters.
Blog is a MUST
Facebook user is a plus.
Must be able to provide 2-3 projects a month
Sewing is a plus.. but not a requirement
Good photo skills, can get clear and properly exposed pictures
Willing to participate in blog hops
Die cutting is a MUST. You will have to use the majority of Lori's files in your projects.
Open to crafters worldwide!
Designers need to commit to 6 months
Send your 'application' to info@loriwhitlock.com with 3-4 samples of your work and tell her a bit about yourself!
DEADLINE October 19th!
New team will be announced the following week.
Don't be shy.. Just APPLY!!
Whoo-hoo! Good luck to all that apply!!