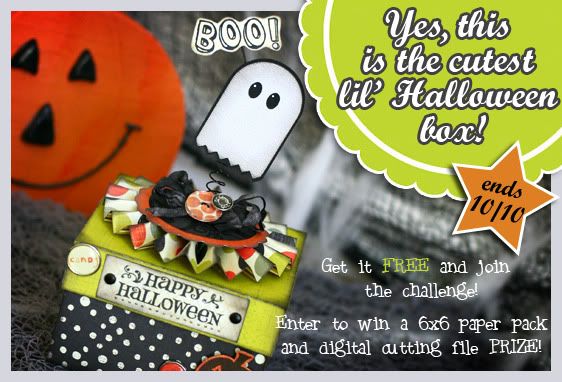 Hey all!
Have you seen the challenge Lori Whitlock and I are hosting this week? You can download the CUTE freebie Halloween goodie box files and decorate them and enter to win! Last night I posted the challenge and showed my version of the cobweb box.. And today I got the ghost done!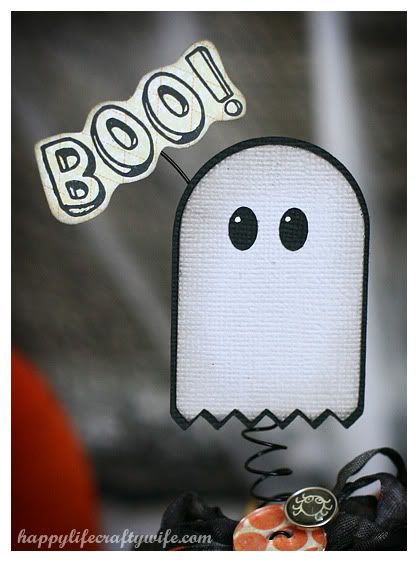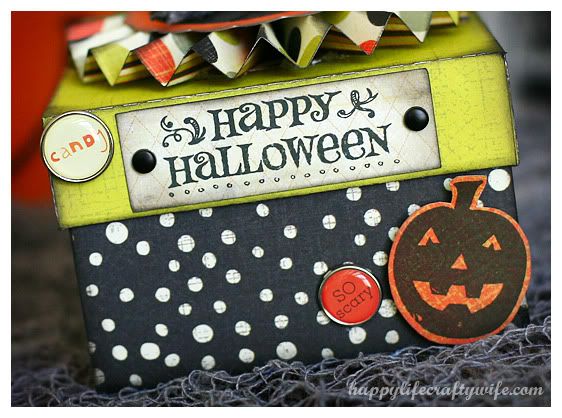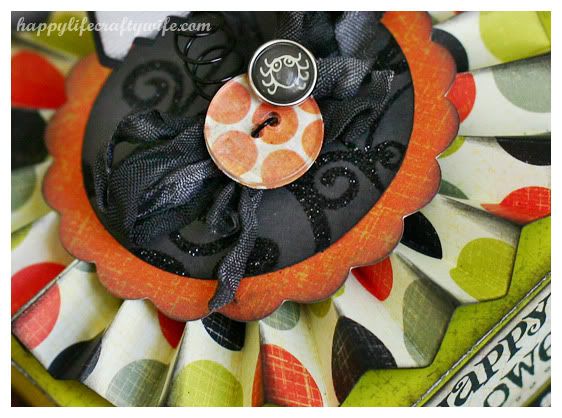 Some design details:
I used the ghost box.. 'break apart' the lid in SCAL or Silhouette Studio and cut the ghost separately. I added a shadow in black to make him stand out a bit!
I coiled 20g jewelry wire around a pen to create a 'spring'.
The box has a 4″ round accordian folded rosette on the top (two 11×2″ strips scored and folded every 1/2″) Topped with a circle and scalloped edge backing (which I actually took from a different treat box that Lori designed!)
 I used my Epiphany Crafts Shape Studio to make the orange polka dot button.
Add some brads, ink edges, etc.
Stamp sentiment is from Punkin' Patch Stamps!
Paper is by My Mind's Eye 'Blackbird collection'
Add a touch of ribbon and/or twine!
See how you can take a simple box and make it pretty cool?!
If you want more details on the challenge and to learn how to get your FREE box files to decorate, check out THIS POST and/or visit www.loriwhitlock.com
Here's a peek at the prizes and my project using the cobweb box!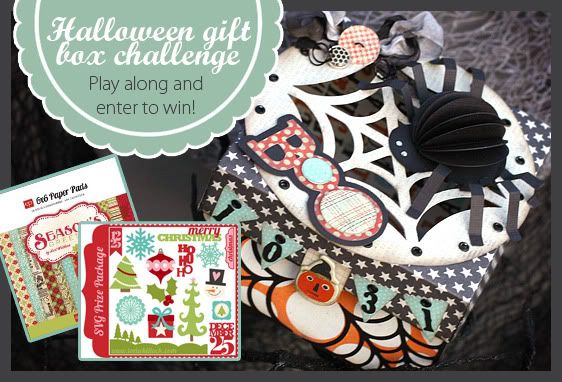 Hope you come play along! Good luck!