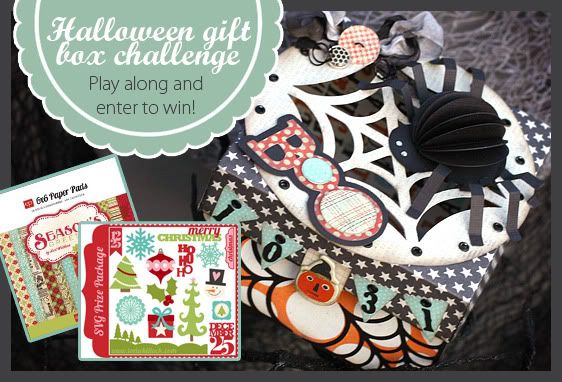 Hello there lil' spooks!
I'm so happy you have stopped by! Did you bring me candy?….
Today I have a fun little challenge with a GIVEAWAY for you all! The fabulous Lori Whitlock created some fun Halloween goodie boxes for you all to download for FREE! You will have to download them from her blog, so head to www.loriwhitlock.com to snag 'em! It would be nice to leave a comment on her blog saying thank you!
Or, stop by her Facebook page to say hello! She has a Halloween freebie up right now, too! Whoo-hoo!
Don't know who Lori is? Well, check out her ABOUT ME on her blog! In short, she is amazingly talented! Once in awhile you see her name pop up on some Echo Park paper kits! She designed one of my favorite Echo Park lines, 'For the Record'.. There is also 'Happy Days'… and most recently, 'Seasons Greetings'! (she has done more, but those are my favs!) She has fabric coming out soon (whoo-hoo!) AND she designs and sells digital cutting files! She has a few listed in her shop on her blog HERE and TONS in the Silhouette store! Just search for Lori Whitlock! You will be glad you did!
The download includes an SVG and DXF file for each box. Use either the ghost OR the cobweb giftbox.. or both, if you'd like! You can keep them simple, or go totally all out! It's up to you, as long as at least one of these boxes is used on your project!
I plan to make a ghost box very soon (things have been crazy here so I didn't get time just yet) but for now I will share the CUTE spiderweb box. This was just a basic box,  and see all the cute stuff I did to it? I did enlarge it so it's bigger than 'actual size'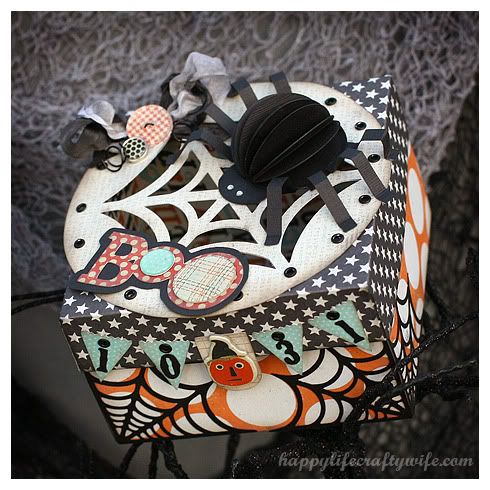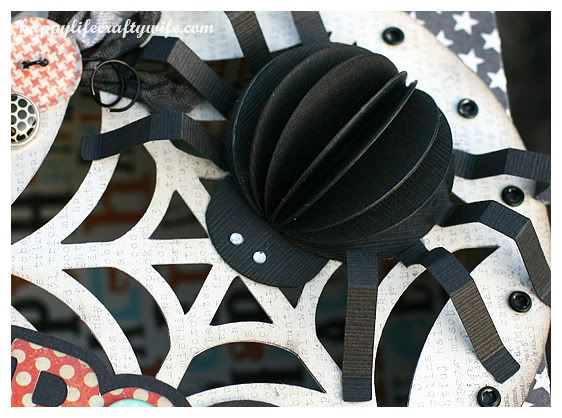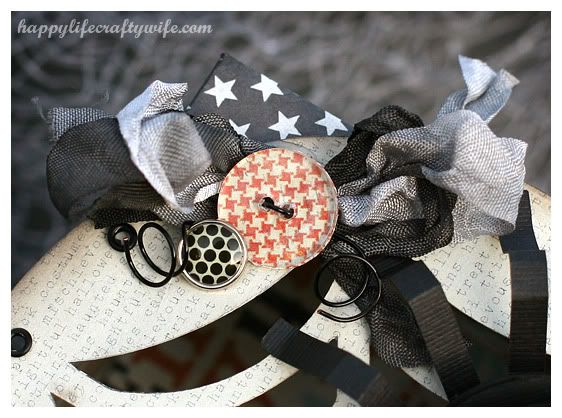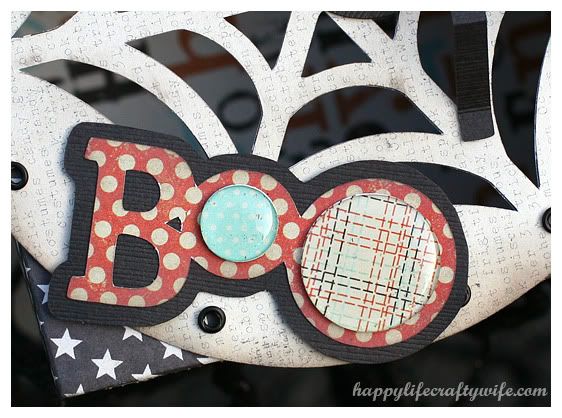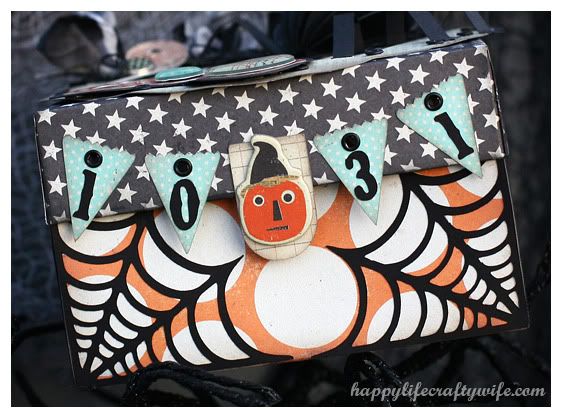 Like it?… All the cutting files are created by Lori Whitlock EXCEPT the 3D spider. I did that with circles and thin strips for 'legs' super easy to do! I  also made the box lid a bit different by creating a circle to go over the top.. In SCAL I created a circle over the cobweb after I 'broke apart' the box and kept the web part. Super easy and gives it a different look! I inked my edges, added lots of small black eyelets and used my Epiphany Crafts Shape Tools to make the button and accent the 'O's' in 'Boo'. I had a lot of fun with it and I hope it inspires you and gets you excited for the challenge, but.. not too excited.. because that would just be weird. Don't need ya hoppin' around with your tongue hangin' out and drooling all over your project or anything…
Anyhow…
Now.. on to the GIVEAWAY! Lori has created this adorable cutting file bundle to go to one lucky winner! How CUTE are these? You can bet I will be using these in some upcoming projects! She has such a cute style, eh?…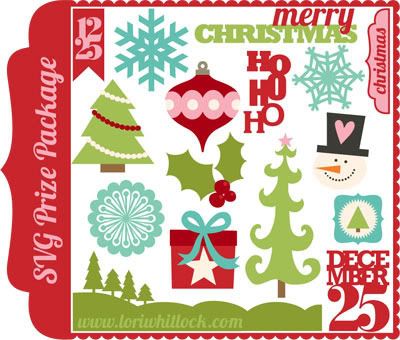 Also included in the prize is a 6×6 pad of Echo Park's Season's Greetings! (Designed by Lori!)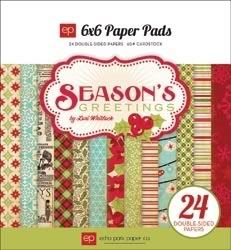 Fabulous.. right?! Oooof course!
Ready to get busy?.. Here are the challenge and giveaway deets!
Be awesome…. Don't worry, you read my blog, so that makes you awesome.. Like.. suuuper awesome! You're covered!
Download the freebie SVG/DXF box files from Lori's blog HERE
Pretty 'em up… You can add whatever you'd like to them! Keep it simple, go all out… we wanna see 'em ALL! Don't be shy!
Go tell Lori on Facebook how fabulous she is for doing this challenge with me.. CLICK HERE!
If you wanna tell me I am fabulous as well.. Here's MY PAGE.
FYI: You do NOT have to post on our Facebook pages to enter and/or win..  We just like new friends. *wink*
Once you have your awesome boxes ready (Thank, GOD for proof reading.. I don't do it often.. but so glad I did this time, or else it would have said, "awesome boxers".. Jeeze, Tamara! Anyhow, once you are ready to share, post them to your blog. Please let everyone know about the challenge by linking to mine or Lori's blogs! We would appreciate it Get your blog link (the actual post link, not the link to your entire blog) and come back on over here to happylifecraftywife.com and add it to my link up shown below!
If you do NOT have a blog, link up from any URL.. you can load it to Flickr, Photobucket, etc.
You have until Wednesday, October 12th at 11:00PM PST to enter. Winner will be announced on Tuesday, 10/11!
Ready… set… GO!