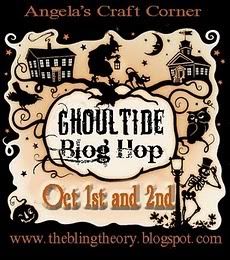 Hey all! Welcome to the GHOULTIDE BLOG HOP! I am so excited to have you here and share my little project! Please read through the post and find out how you can win a $15.00 giftcard to Two Peas in a Bucket! Awesome, right?! I hope you have LOVED what you have seen so far! This is quite the blog hop and lots of inspiration for all your Halloween crafting! If you have begun here, then you need to hop to Angela's Blog at http://theblingtheory.blogspot.com first! This is where the awesome hop starts!
Now, let's get on to my little project! I originally had more planned, but something came up last minute the day before, so I wasn't able to finish it all.. but, this is still pretty cute, and my girls LOVE it!
I created a little giftbox with cuuuute witch magnets that you can dress up! I guess you can call them, 'magnet dolls' lol!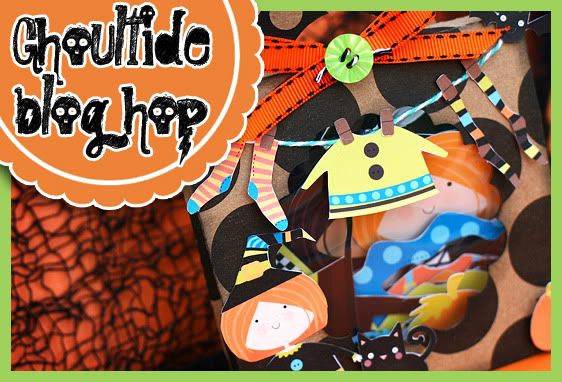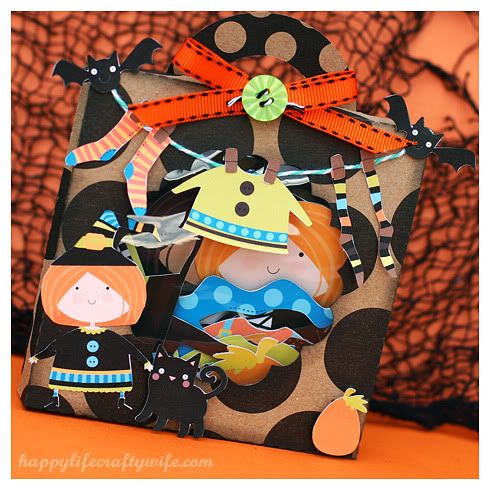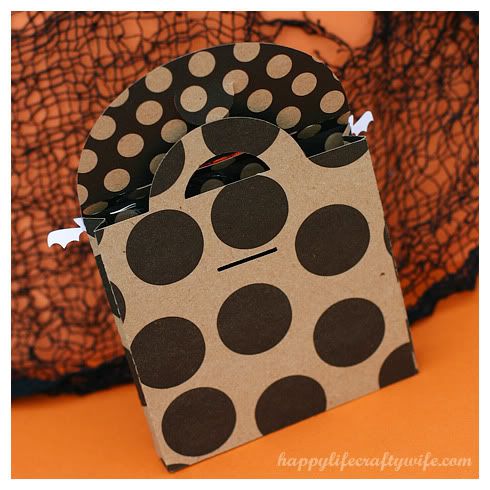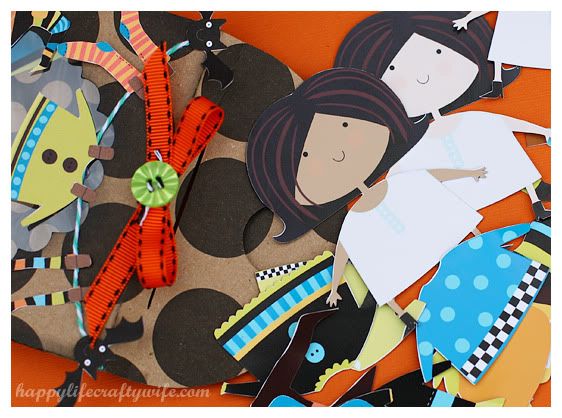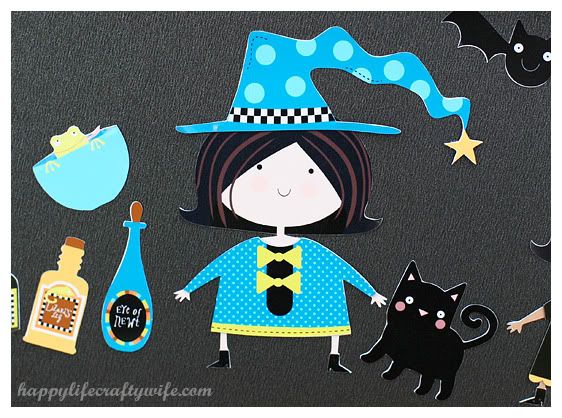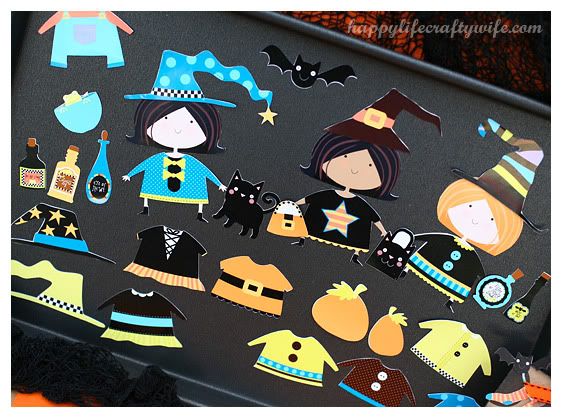 Here are some details on how I made this!
The ADORABLE graphics used for the dolls are from Lettering Delights <—– Super cute SVG's, DXF, PNG files.. fonts, etc! Check it out!!
I used my Silhouette SD with the print and cut feature. I opened all the graphics in the Silhouette Studio and sized my dolls to 3.50″ high. To make the clothes 'fit' I just sized them down over the witch graphic until it looked right. No real science to it, lol.
I used the Silhouette magnet paper. You just print on it like you would do with any PnC job.. very easy!
The cute box is from LORI WHITLOCK She sells most of her files in the Silhouette store.. TONS of great files to choose from! She is adding them to her blog as well so keep checking back! She makes super cute files! I did change out the window with a scalloped circle shape. This box is the perfect size for the magnets! (Also, come back on MONDAY.. we are hosting a challenge on my blog! Whoo-hoo!)
I used a little twine and ribbon…… inked edges.. that's about it! I didn't have a whole lot of time when I started this. I would have liked to include a tag and another box to have a more 'wow' project for you all.
Now, the GIVEAWAY! I am giving away a $15.00 giftcard to Two Peas in a Bucket!
All ya have to do is follow my blog (find my Google Reader Friend Connect thingy on my sidebar!) and then leave a comment! Annnd.. I will give ya a virtual high five if you stop by my super cool crafty FACEBOOK PAGE and say hello! I LOVE my Facebook followers!
Leave a comment to this post! I will pick a winner on OCTOBER 3rd!
Also… if you wants more project inspiration for Halloween, I have a special link that will link you up to all my Halloween stuff!! CHECK IT OUT!
Your next stop is #10 — Deborah Anton- http://beadnstampn.blogspot.com/ HAPPY HOPPING!!!
And before ya leave.. Here is the talent filled line up!
1. Angela Holt- www.theblingtheory.blogspot.com   (START HERE)
2. Christine Sawvell- http://christyannsscrappinplace.blogspot.com/
3. Kristen Koening- http://huneebcreations.blogspot.com/
4. Peg Rounds- http://www.pegscraftingcorner.blogspot.com/
5. Jennifer Babcock- http://www.glittermyday.blogspot.com/
6. Jan- http://www.papercraftpleasures.blogspot.com/
7. Marie Pease- http://www.absosweetmarie.blogspot.com/
8. Cheryl- http://www.capturingamomentintime.com/
9. Tamara Tripodi- http://happylifecraftywife.com/  <——————— YOU ARE HERE!
10. Deborah Anton- http://beadnstampn.blogspot.com/
11. Patricia- http://www.pattyandcharlie.blogspot.com/
12. Susie Moore- http://www.thedieshaveit.com/
13. Chrys Kamps- http://www.scrapbookingkampstyle.blogspot.com/
14.Keeley Kirwan- http://www.keeleyskreations.blogspot.com/
15. Ava Dernandez- http://www.scrapbookdesign4u.blogspot.com/
16.  Ashley A Walker- http://www.proudusmcwife415.blogspot.com/
17. Melissa- http://timeweavers.wordpress.com/
18. Erin Bullock- http://www.deeplyrootedlife.blogspot.com/
19. Debbie Wilson- http://craftydeb-ddscrafts.blogspot.com/
20.  Linda Auclair- http://elendae.wordpress.com/
21. Gina Torres- http://www.californiascrappin-gcinderella21.blogspot.com/
22. Jan Wheatley-http://www.tweetybugshouse.blogspot.com/
23. Amy Courchaine- http://lv2scrapandfibrofacts.blogspot.com/
24.  Brynn Flair and Frills Thornburg- http://flairandfrillscreativity.blogspot.com/
25. Cally Ann Cronwell- http://callyanncraftycreations.blogspot.com/
26.  Staci D's Crafties- http://preciousmem.blogspot.com/
27.  Jamie Lindstrom- http://myamusinglife.blogspot.com/