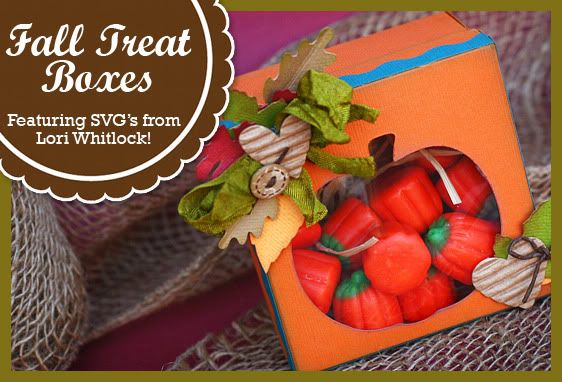 Lookie here! It's NOT a Halloween project share! LOL! *gasp*
So, if you checked out my post sharing my Season's Greetings project, you might have noticed I mentioned the line being design by Lori Whitlock! (And if you haven't you're missing an Echo Park Paper kit giveaway!!) Well, not only is she a fantabulous graphic designer, she also designs and sells cuttable files! *insert crowd cheering, fireworks, and a big ol' slice of chocolate cake with EXTRA frosting and pink sprinkles here* Awesome, right! And even better? They are SUPER resonably priced! You can view her shop from her blog HERE which has a only few files or, if you are a Silhouette user, search for Lori Whitlock! She has TONS of cute little designs to choose from in the Silhouette store! As in.. 37 pages of cute cut files! Whoo hoo! And don't forget, Silhouette has a $.75 shape sale going on RIGHT NOW!
Alrighty, crafty peeps.. on to the cuteness! I went for simple and do-able! These would be great for the table setting on Thanksgiving! Switch it up for Halloween if you want! (And if you like Halloween, I've got another project I am going to design with her files that I will share soon enough.. probably next week!)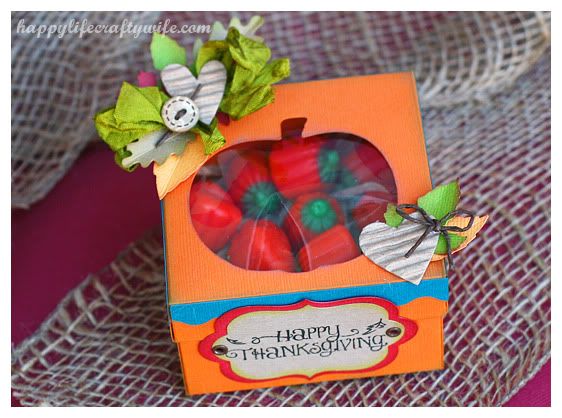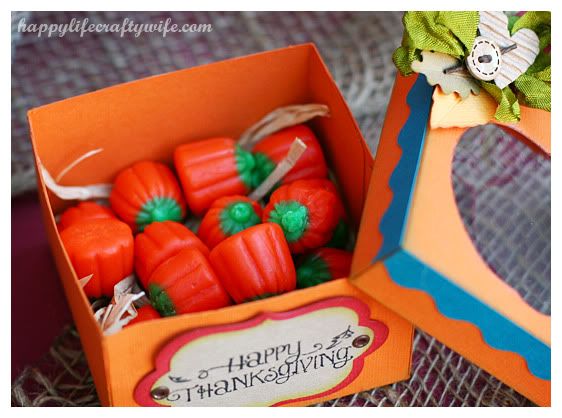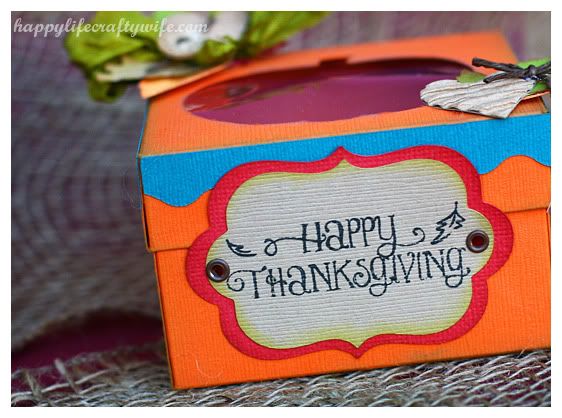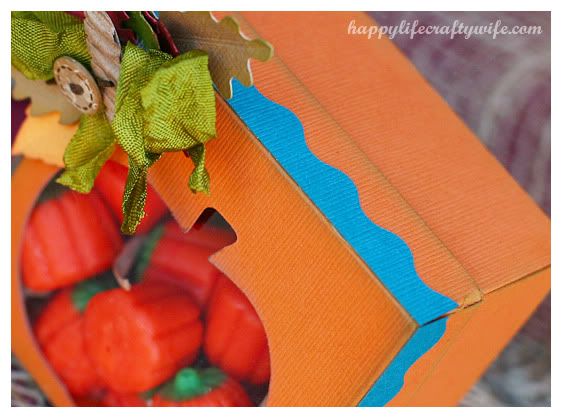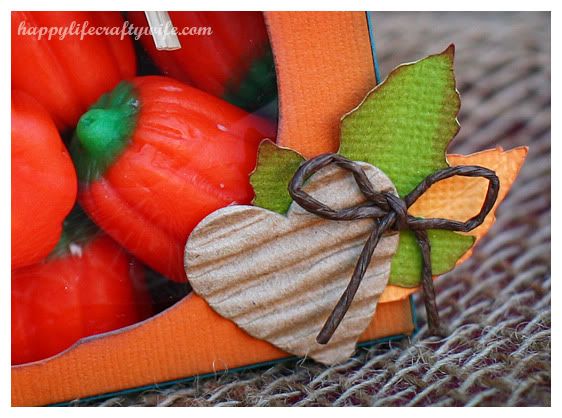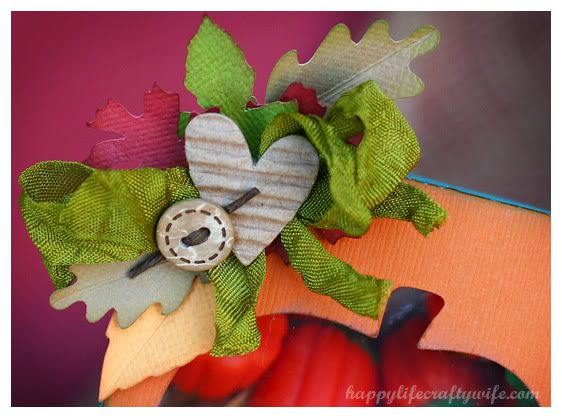 Super cute, right?!
If you want to make some, here's how:
You will need the following files from Lori Whitlock.. Everything shown here can be purchased through her blog - Five Borders . Fall Leaves 1 . Fall Leaves 2 . Pumpkin Box . 6 labels
Cut various sizes and colors of leaves. Ink edges if you'd like. These would look great embossed! I scored some of them down the center and gave the a little crease.
Cut your pumpkin boxes as sized.. you can also make this much larer (think a batch of pumpkin cookies for a cookie exchange!)
Add the tag to the front (I layered two sizes for a shadowed effect) You can still remove and add the lid as long as you do NOT add glue above the eyelets!
Stamp on your tag.. or write a name/note
Add a wavy trim around the lid. I chose a turquoise blue for a fun pop of color!
The cardboard hearts are from Jillibean soup! Love them! I just got them in the other day
Add button/twine/ribbon/brads, etc.
Fill with yummy treats! Even 2-3 cookies would work!
I hope you all like this project and it gets you in the mood for fall crafting! If you're on Facebook, stop by Lori's page and click 'LIKE' to keep updated on new items, freebie downloads, etc.
Also.. don't forget to enter my GIVEAWAY from an Echo Park Paper Season's Greetings kit! CLICK HERE TO SEE MY PROJECT AND ENTER THE GIVEAWAY!
Have a great day, friends! Keep an eye out this weekend.. I have a FUN little project for a blog hop I am in! Whoo-hoo! It's a BIG hop, too! 27 people… whoo-hoo! I am sure there will be TONS of inspiration and blog candy!