Whoot! Can you believe that I finally have this up?! If you follow me on Facebook you've seen me mention having a free test tube holder SVG for you all.. and well, I wasn't lyin' or trying to get you all to beg!
Check this baby out!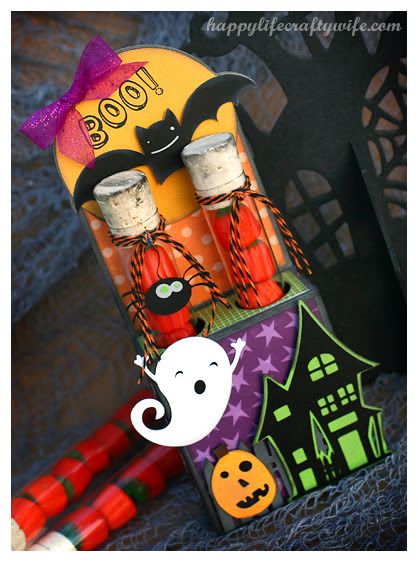 Oh, yeah! Spooky cuteness! I didn't have very much time so I did go a bit 'simple' with this. I wanted to add some tags and I totally forgot the buttons I made with my Epiphany Crafts Shape Tool.. egh. I already took pictures so just pretend these have cute matching buttons on the tubes! LOL!
Here's some more pictures for you all! How fun would this be to give out to kiddos, teachers, etc.?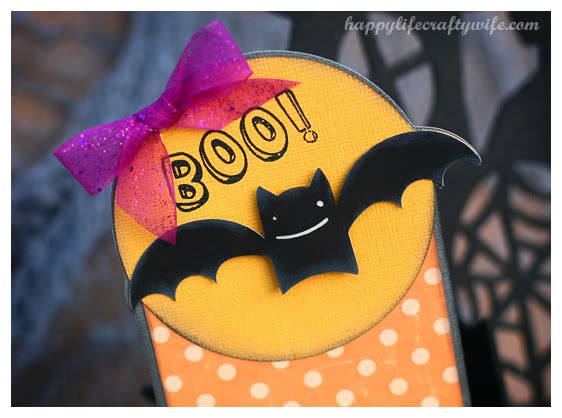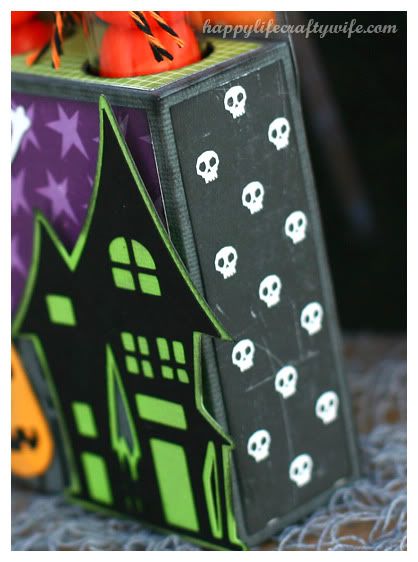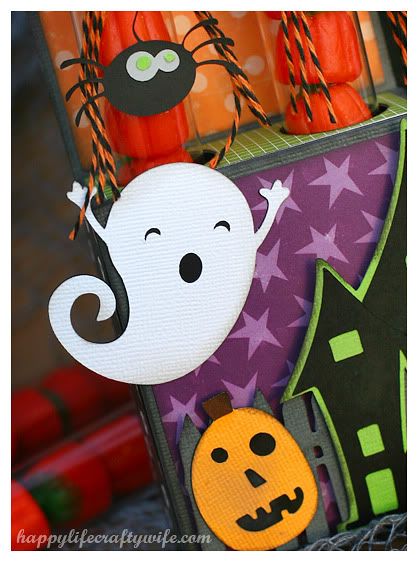 Fits 1″ tubes perfectly!
I inked the corks.. looks pretty cool! They look like this normally…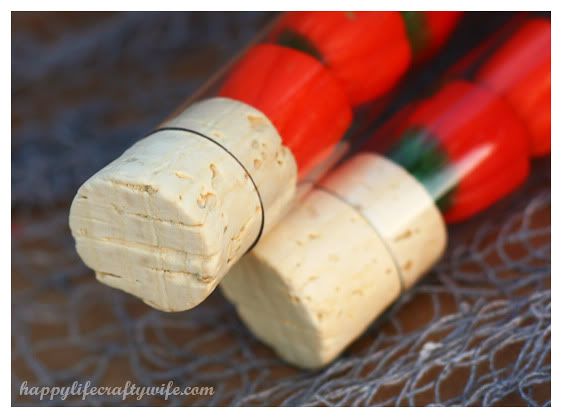 Kinda boring like that.. Right?
The 1″ tubes are the PERFECT size for these cute pumpkin candies!

I know you all wanna make some for yourself, so…. Here are the deets:
Download the holder SVG's RIGHT HERE —– A big THANK YOU to a lovely Facebook fan, Dee, for helping me create the SVG since I just made it in SCAL2 with basic shapes!
Open in your SVG cutting software and size the box to 7.979w and the backing of your choice to 3.50w. (I included two)
PLEASE.. If you use my files, simply give me credit and link back to www.happylifecraftywife.com if you post them on the internet, etc.. THANKS!
You will want 1″ tubes. The one's shown are from HERE or HERE are what I used! I also have smaller ones I got from HERE <—– BIG selection, cheap and fast shipping! Order your CORK TOPS or plastic caps! You can find several sizes here! Also, HERE is some more in a variety of sizes… not sure if they have cork tops?
Score your box file as shown: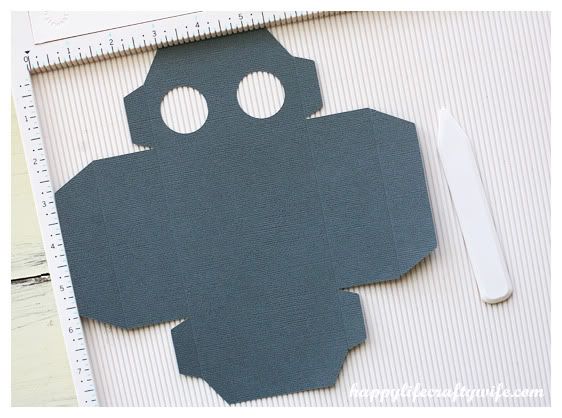 Lay on score board as shown and score at the following marks: 3/4 — 2 1/4 — 3 3/4 — 7 1/4
Rotate as shown below: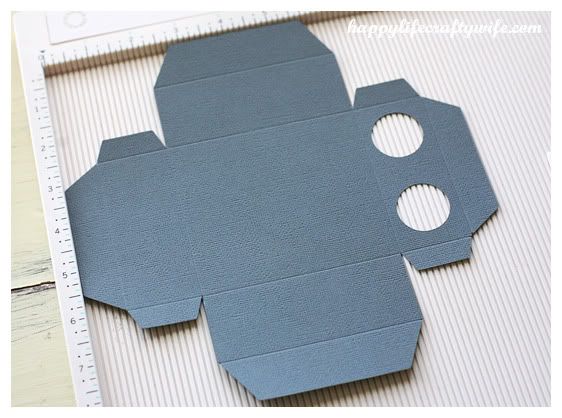 Score at these marks: 3/4 – 2 1/4 — 6 1/4 — 7 3/4
Adhere the tabs to create a box then attach it to the backing… Like so: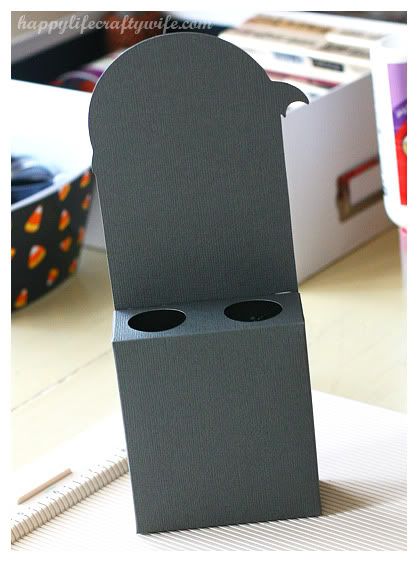 As you see I welded a shape to the top… I used the DIGI BISTRO 'Pick Your Poison' SVG set. Cher's got SUPER cute SVG's and she is just getting started! Check her out!
Anyhow, this is a screen shot of how I welded: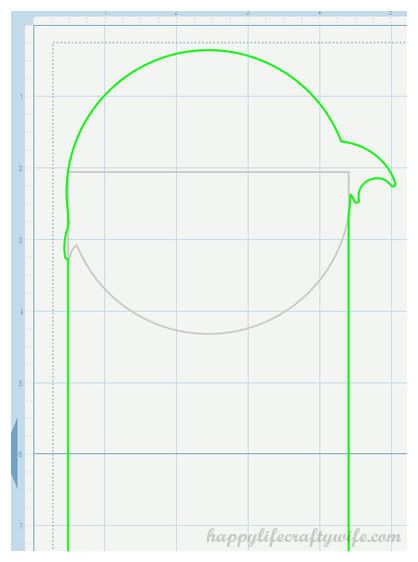 If you want to make it with the super cute SVG's I used, head over to THE DIGI BISTRO! I used a mix of 'Halloween Town' and 'Pick Your Poison' I love the style of these SVG's! So cute!
Here are some designing and sizing tips to help:
The moon and bat welded to the top of the tube holder is 4.131w
Fence – 3.25w
Ghost – 2.25h
Pumpkin – 1.75h
House – 4.00h
Spider – 1.75w
Use black, silver and grey ink to enhance the edges!
Add twine, ribbon, etc.
I was going to add button to the twine where it ties, Doh! I've been LOVING my Epiphany Crafts Shape tools lately! Make your OWN buttons to match!
Some embossing would be great! Again, I was short on time so I didn't add any..
Make this even more fabulous with glitter, ircok, stamps, tags, etc!
Want a SINGLE tube holder? I plan to make one of those as well! Stay tuned! I'm also going to make something cool with SMALL tubes! So.. if you wanna play along, order some TUBES!
WHY do I want you to grab tubes and make one! Well, I am going to have a challenge and GIVEAWAY from October 3rd – 6th! So, get 'em ready and keep pictures handy for when it's time to LINK UP!
Well, it's time for me to get off this thing and get busy!
Wait, what?… Why does my title say "Fred never had a chance…." "Who IS Fred?" you ask?…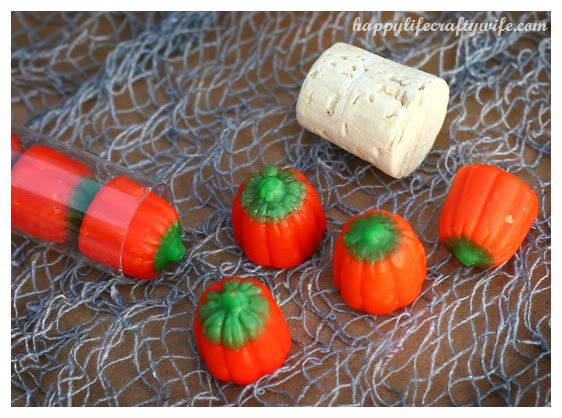 Poor, poor Fred!…..