Hey, hey! How are my favorite blog readers doing this fine Monday?! Most of you are probably grumbling and moaning about 'Monday' Me? Not so much? Monday brings pretty new releases for Paper Play Studio! And THIS Monday I just happen to have a giveaway here for you all! Too much awesomeness for one Monday? Maybe so.. But I think you can handle it! lol!
So, I have two cards to share with you. I have really been enjoying making cards lately! (I think I say this a lot.. lol.)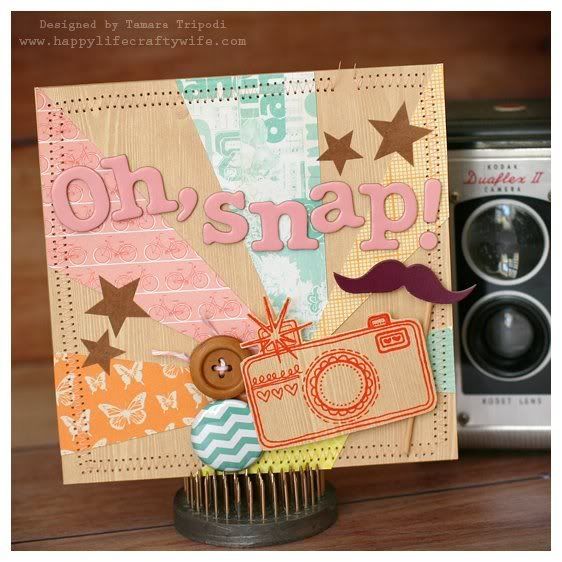 I made this card with a cute camera stamp from Unity, Studio Calico's 'Heyday' collection, and of course, some Paper Play Studio flair (pale chevrons). I wish I would have stitched with a darker thread, it looks better in person, but photographed like crud.
Next up is this fun 'insta-love' card!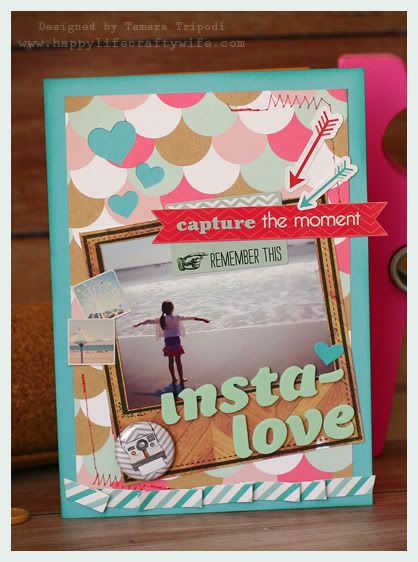 I 'should' have done a layout being I used a photo and all. I just thought it would be a little unique and different to make a card with the photo. For this card I used Echo Park's 'Everyday Eclectic' paper, Unity's KOTM frame stamp, and the poloroid camera flair button from the new 'Vintage Variety' set! And that leads us to the GIVEAWAY!
I am giving away a 6×6 pad of Everyday Eclectic AND a set of my 'Vintage Variety' flair buttons! It's easy, all ya gotta do is leave a comment! I will pick a winner Friday afternoon!
And because I am so super awesome, I am sponsoring this week's giveaway at Paper Issues!! You could win a $25 GC to Paper Play Studio!
Also, if you just want to buy the Vintage Variety set now, you can get it $1.00 off for TODAY ONLY! (7/30) Here's the details: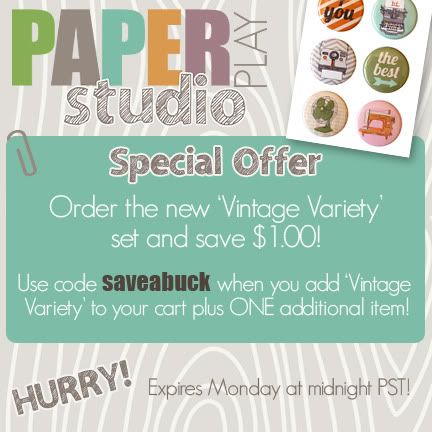 I have five new sets up in the shop, so stop on by!
OK, that's it for now! See ya!