Friday's here! Yay!
Well, 'Yay' for most of ya. My friday's are not very exciting. It's the middle of my hubby's work week so it never feels like a weekend to me. It just means not as many people on Facebook, lol!
Some of you might have noticed on Echo Park's Facebook page that they swapped out the timeline banner… They added in a cute little layout with a darling little girl on it using the 'So Happy Together' collection. Yeah, that's mine (the layout and the cute kiddo! lol) And for those of you who are not on Facebook, I am here to share it with you all! I really like how it came out! Nothing Earth shattering, but it's 'me' and I like it! That's one of my favorite pictures of my daughter, Alannah. She's wearing a dress that I made for her back when I use to sew every.single.day…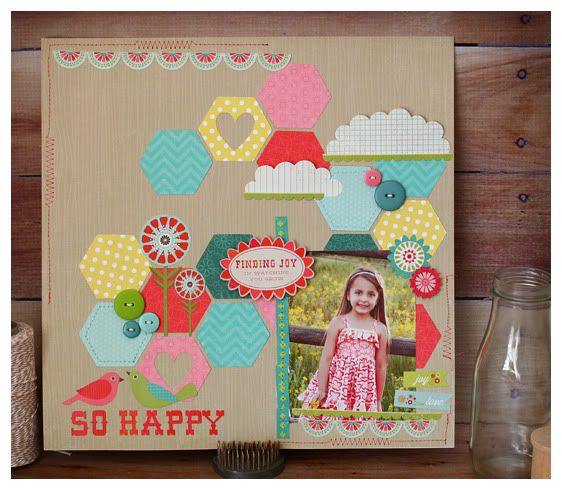 The color of her photograph is wonky for some reason.. looks much better in person.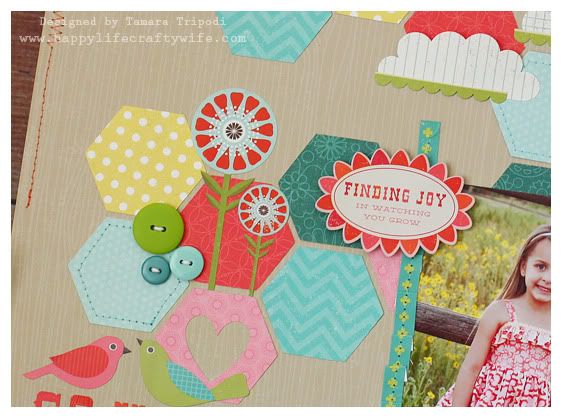 I used my Sizzix eclips to cut hearts out of some of the hexagons.. totally cute!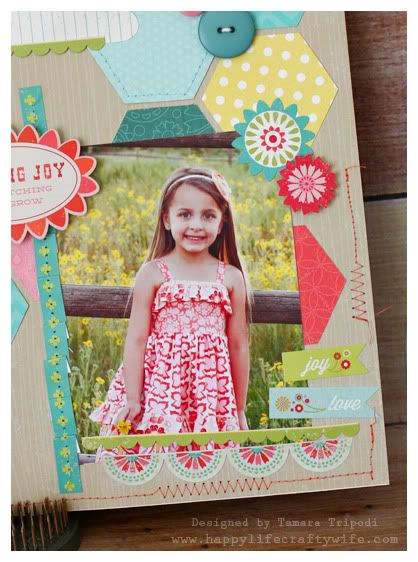 I added in some random stitching, of course.. and a pleated trim… of course. lol.
To create the perfectly sized hexagons, I just used my eCal basic shapes library and sized them how I wanted.
And for some of them I layered a heart shape over it.
This collection is amazing to work with! The colors just make me 'happy'. I have done some other random cards and such with it, too.. Can't share everything just yet!
Anyhow, while I have your attention, I wanted to share this cute and SIMPLE back to school gift set! You can find it no the Echo Park blog! (And NO, the bingo chips are not part of the 'gift' I was using it as a prop, lol)
Thanks for stopping by! I have a fun filed August with TONS of new releases from Echo Park to play with! I can not WAIT! I was lucky enough to see everything in person at CHA and it's quite amazing! Every last bit of it! And speaking of CHA.. I am STILL trying to simmer down after my Chicago trip. It was SO much fun! I have lots of photos to share.. eventually. LOL! I must get back in my crafty groove soon!