**If you are looking for the ECHO PARK blog hop, please go HERE**
Ooooh, how I wish I was at the beach right now! Sounds so nice! Last time we went it was so chilly.. now I wanna go when it's actually warm and my kids don't have to wear sweaters. But with summer here, I'm sure the beaches are pretty crowded. And if I am going to sit out looking like a beached whale, I don't want a bunch of people there to see it! LOL!
So, SVG cuts released this Wet N Wild SVG Kit recently. It was instant LOVE! I love 'cutesy' stuff so I had to jump on it and make something! Especially after seeing the cute whale freebie file! I was originally just making these for 'fun' and thought they were too simple for a DT project, but hey.. Mary and Leo liked them, so here they are! They are so bright and fun and I hope they inspire you to use those winter themed doorhangers from the December Doorhangers kit and put your own twist on them!
Here's my summer/beachy doorhanger treat boxes!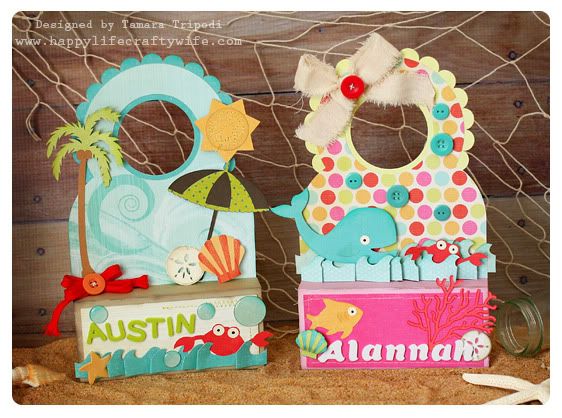 What child would not just love these? I used Fancy Pants 'Summer Soul' papers (mostly). Love all the colors in them!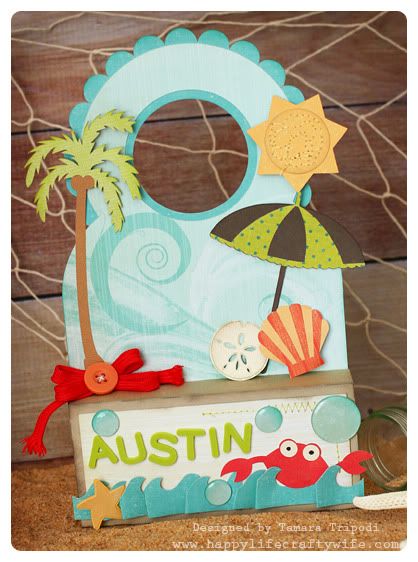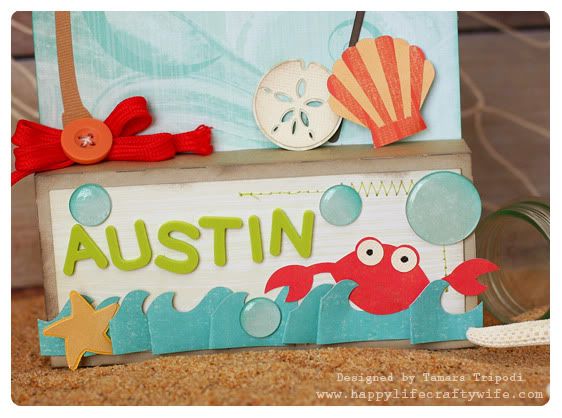 I used my Epiphany Crafts shape tools (Round 25 and 14) to create 'bubbles'.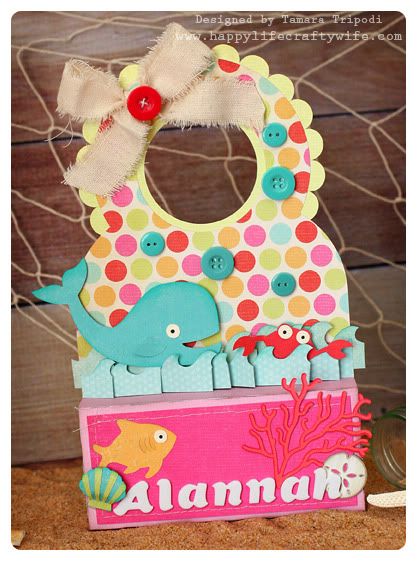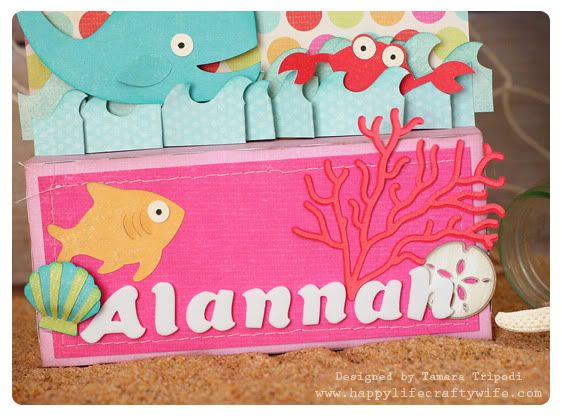 I layered two wave stripes to create some dimension.
How cute is that little whale?
That's it! So what do you think?.. They are super easy and fun to make and I hope you give it a try. For full details on sizing, you can go HERE.
You will need the following SVG Cuts collections:
I cute everything with my Sizzix eclips! All those tiny little pieces cut AMAZING!!
Thanks so much for stopping by!