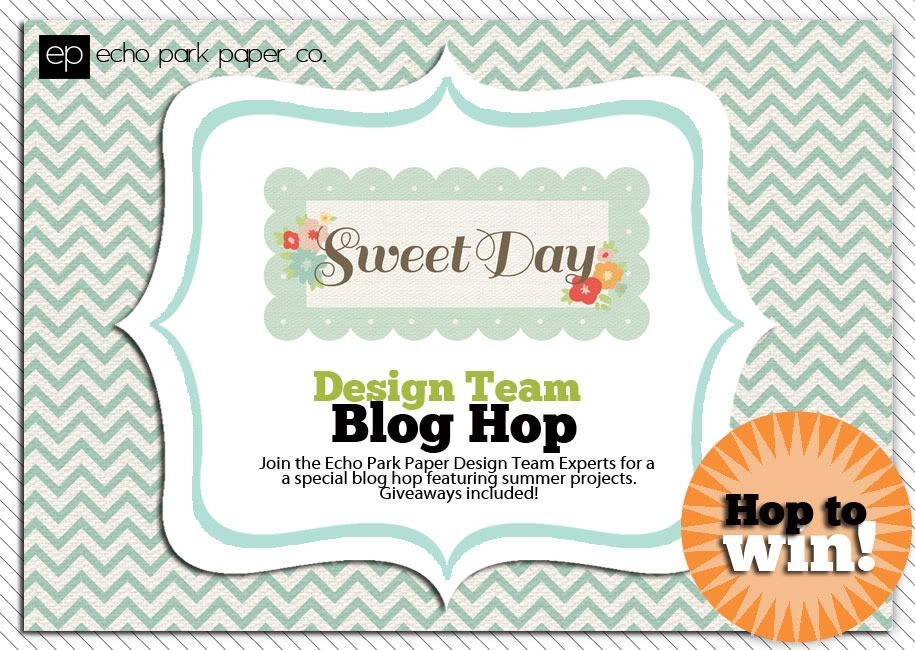 Hello there!
Welcome to the Echo Park Paper Design Team Blog Hop! Today the Design Team is showcasing projects from our latest collections. Be sure to follow the blog hop list below as you hop from one blog to the next. Return to the Echo Park Paper blog at any time for the next blogger on the list in case you get lost or confused! ONE winner will be selected from each blog to receive an Echo Park Paper collection kit of their choosing! To qualify for the kit, comments will be due by midnight EST, Sunday, June 25th to qualify for the drawing. The winner will be announced on each blog Monday, June 26th so be sure to check back to see if you've won! Good luck! Now, are you ready to see my projects?!
I have two projects featuring the Sweet Day collection to share!
First up, a card! I LOVE the bicycle sticker! I used a die cut scalloped frame from SVG Cuts to adhere to the front of my card. This card is rather large to fit the sticker nicely, so no envelope for this monster! LOL!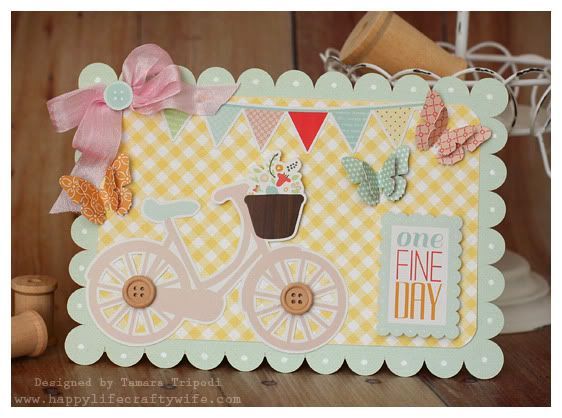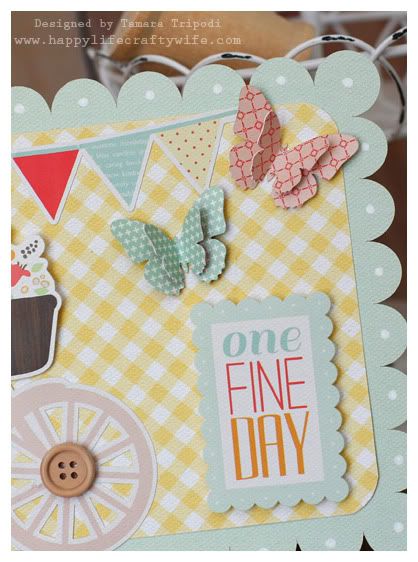 Next up is a veeeeery simple layout. No journaling or anything. Again, there's that bicycle sticker.. and more yellow gingham. I promise there are more papers in this collection than yellow gingham! LOL!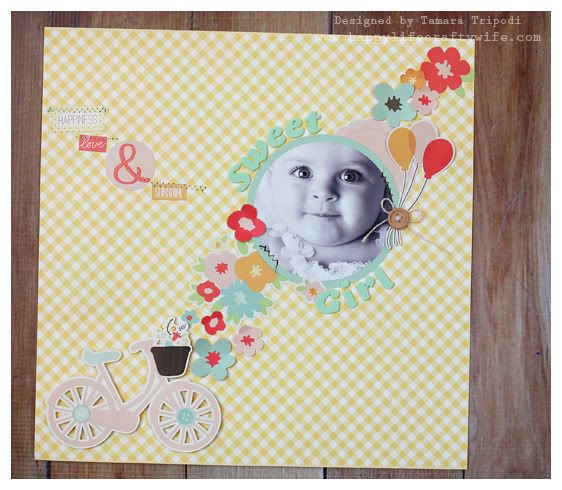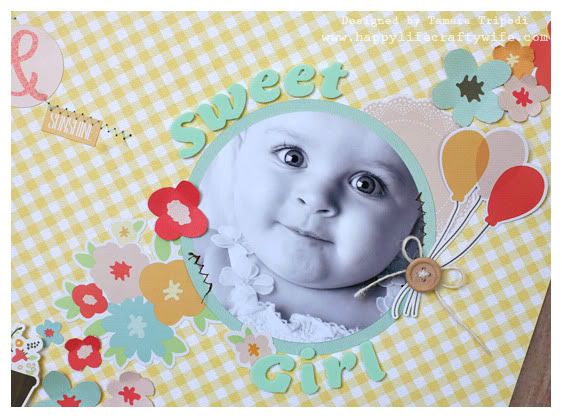 There you have it! I hope you like them! Any questions, just ask! Don't forget to leave a comment to be entered in the giveaway!! A yummy Echo Park Paper kit of your choice (must be a current kit). If you're on facebook, feel free to FOLLOW ME there!
Here's the blog list in case you're lost.. or happen to stumble onto this post: