Yeah… Sure.. Great minds think alike. But sometimes it's more like you crawl into their brain, and get all their yummy ideas for your own! LOL!
This happens to me way to often it seems, especially with my SVG Cuts projects. Usually when a project gets done, I'm waiting… Gnawing off my fingertips until it gets posted. Why? Because I worry someone will have the same idea, etc.. And it happens! Especially with my last tackle box gift set I designed. A follower on the SVG Cuts Facebook page posted something very similar DAYS before my project went up. Just my luck, eh?
In this case THANKFULLY it's not a DT project of mine, it's just for 'fun'. I was bored the other night, no DT projects to do right now… so I wanted some crafting time for 'me'. As you all saw in my craft room peeks that I had some Simple Stories 'Summer Fresh' hanging out on my table. I was working on a layout… But then I was really wanting to use this jar cutting file from SVG Cuts! And being that it fit the Summer Fresh theme, I was thinking up a project. It originally started as a box and jar pockets.. I got the idea of using the acetate sheet to make the clear jar from my friend Thienly. She designed some cute ones for Unity and I wanted to give them a try! I did decide to back mine with paper instead of making both sides clear… Here's my version!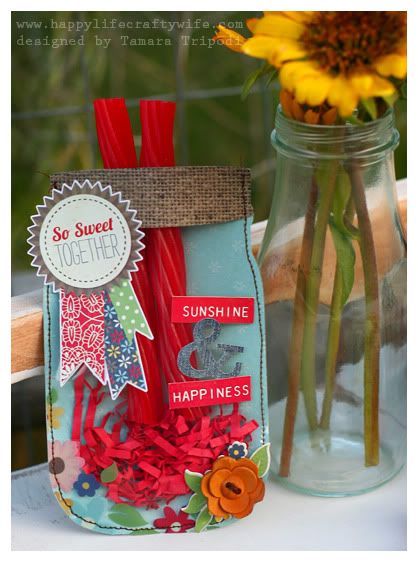 Then I had an 'ah-ha' moment and THOUGHT I had a cool and simple idea to share. The Simple Stories Summer Fresh collection has these cool printed overlays… I love them! And after making the jar I thought I would use these and make bags!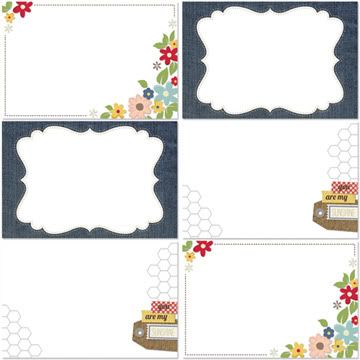 I was so excited crafting away the other night making these little bags I couldn't wait to share!….
……. Then I got on Facebook…
Scroooooolling down and seeing what everyone's been up to..
Then I stop… And mutter to myself, "No friggin way!!!!"
I see THESE on the simple stories Facebook wall..
The EXACT same thing that I literally just got done making. Craaaazy! Great minds, right?
So, here's my version in my cute little box. After seeing the Simple Stories DT member's version, I added a few things to mine. I loved how they looked with licorice and I just happen to have some laying around. I also used my twist trimmer on the edges instead of leaving them straight, and then I added a button to the sun, too cute!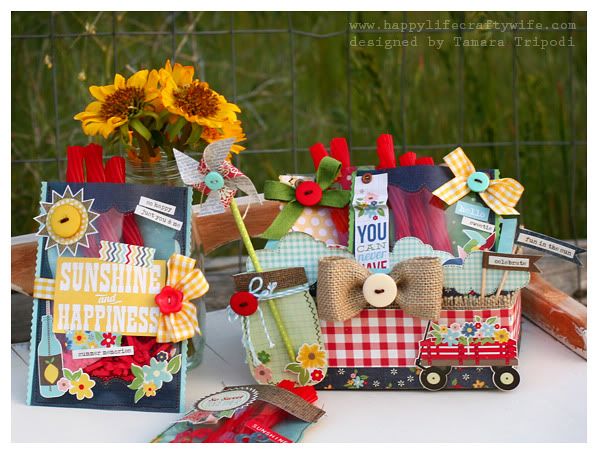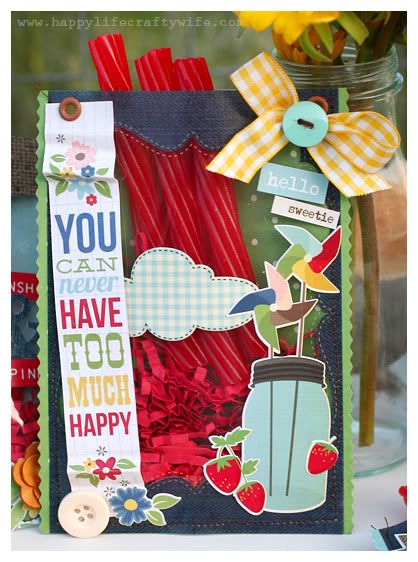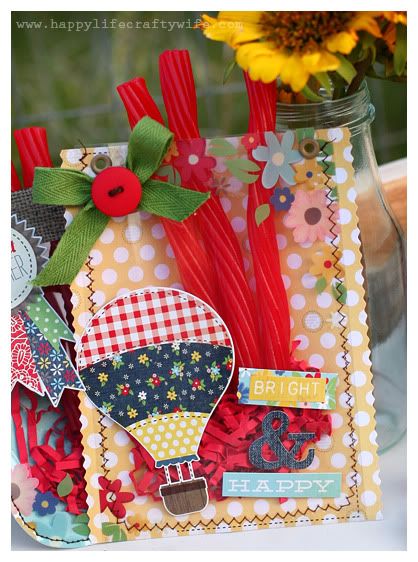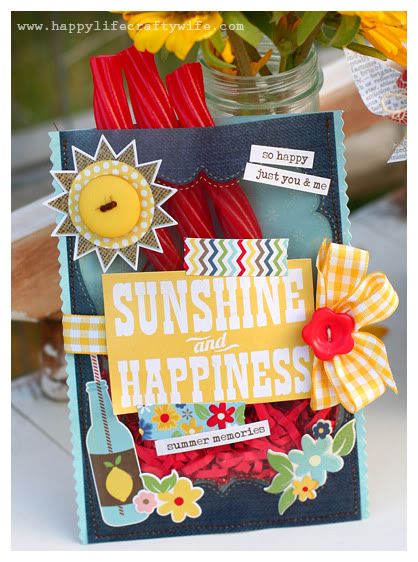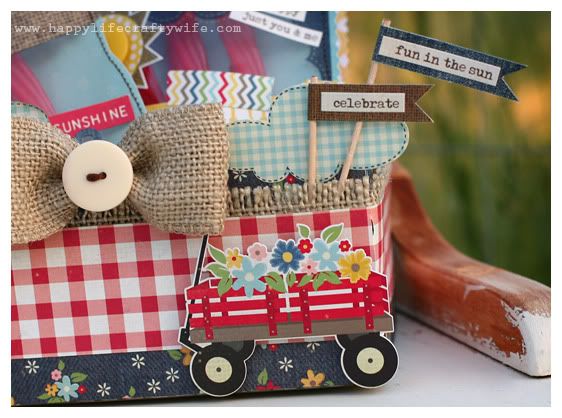 And here they are all in their box.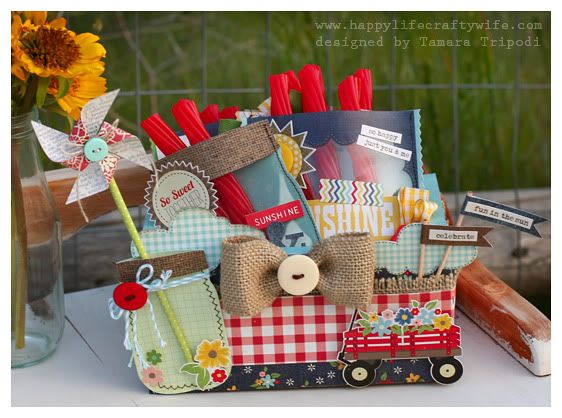 You like it?.. It's super simple to make this set, it really didn't take me all that long in terms of 'off the page' projects. Here's some design details if you want to give it a try!
I used Simple Stories Summer Fresh kit.
The 'bags' were made by stitching the overlays over coordinating paper. Leave some edges on each side and trim with decorative scissors. Decorate each bag with Summer Fresh stickers, eyelets, ribbons, etc.
For the jar bag, I used THIS freebie file from SVG Cuts. I cut two jars, one on paper and one on acetate, sized to 3.363w and stitched.
The box is from The Tea for You and Me SVG kit. VERY easy to put together and very sturdy! Sized to 11.70″w. You will have to ungroup one of the files and cut them separately as they won't fit on the mat as grouped. I wanted this as large as possible though and at this size, it's perfect for a few bags!
The little mason jar on the front is made just like the bag, but sized to 2.140w. Create a cute pinwheel and stick it in the jar.. Got the idea to do this from one of the stickers.
Then just finish embellishing your box and fill your bags with treats! Makes a great gift!
And hey, SVG Cuts memorial day sale is going on and you can get 25% off your purchase! Stop by and stock up!
Thanks for stopping by! I hope you all had a great weekend!

Pin It