OK , seriously… I about died when I saw the SVG Cuts latest collection, April Avenue!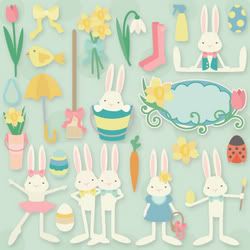 I mean, really!!! *swoon*
I created a simple, cute.. and useful project pretty much right away with some of these files! I made this little gift bag! Who wouldn't love to get some Eastery/Springy treats in this bag?!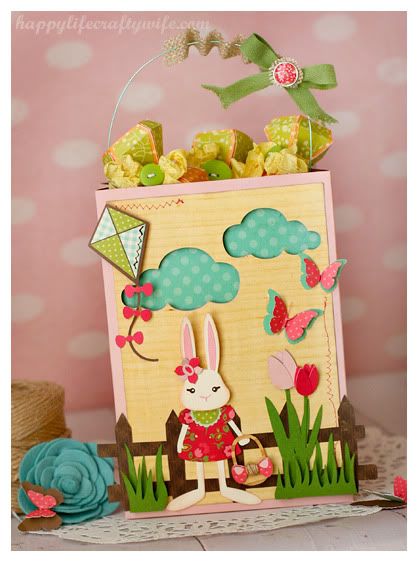 I did use a few different collections for this, which I will list in a bit with sizing info..
What do ya think?! Is that little girl bunny not the cutest lil' thing, ever!?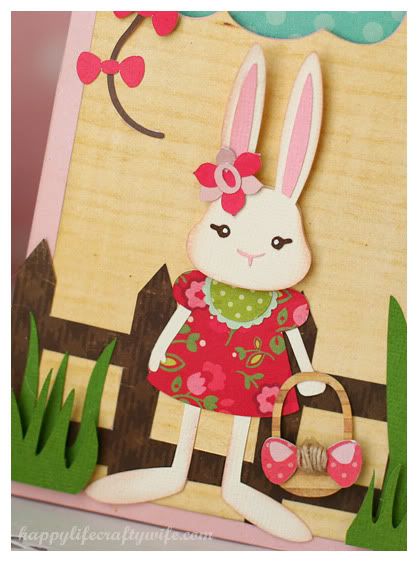 I named her, 'Mary' after the brilliant designer of all those yummy SVG Cuts files! Everyone say "hi"to Mary! *waves*
Here's some more pics to look at… you know me.. gotta share every.little.angle. lol.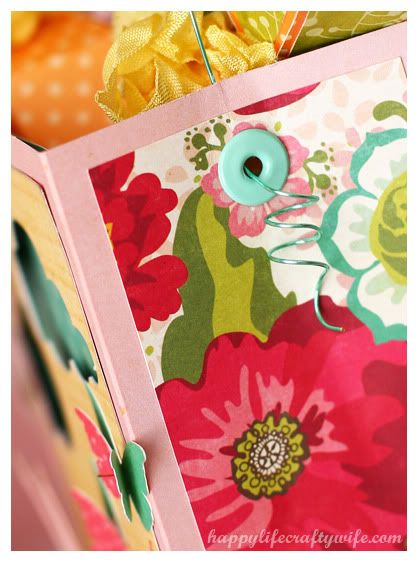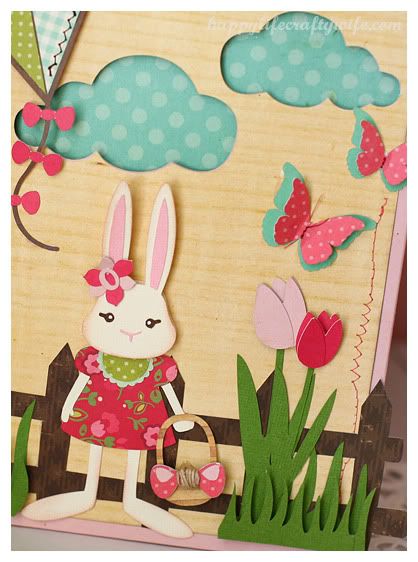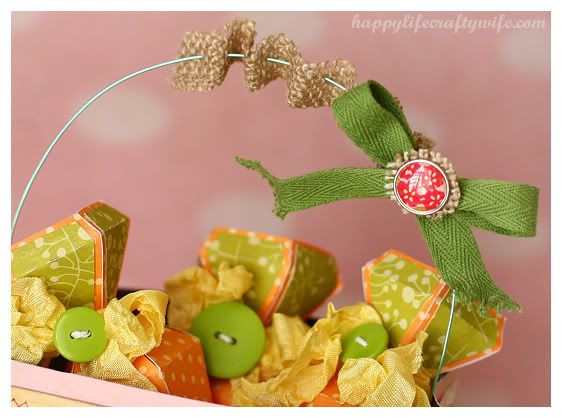 The cute carrots are from the Hippity Hoppity kit!
I really want to make a 'boy' version, too! Maybe next weekend!!
OK, folks! If you're feelin' crafty and wanna give this project a try, here's what you need to do!
SVG Cuts Collections used:
How to:
Cut the bag as sized when opened in SCAL, eCal, etc. Layer two clouds from the SCAL library near th top on one side of your bag. I sized my clouds to 3.025w and 2.435w. After you cut, do NOT delete clouds.. just delete the bag file. Also, I trimmed off the handles after cutting. Add eyelets to the sides and string wite and burlap for a handle!
Create a 5.25w x 7.75″h recatangle from wood print paper. Put the recatngle shape OVER the clouds so the clouds will cut in the same spot as the bag did. Cut and layer over the front of the bag. Add inking and random stitching if you'd like!
On the INSIDE of the bag, use some adhesive foam like GLUE ARTS u-cut it foam to adhere a blue polkadot rectangle paper. This will make it look like the clouds 'float' a bit from the background.
Cut the fence from Happy Garden Hideaway at 2.50″ high. Trim to fit over the bad and adhere.
Cut the 'Basket Bunny' from April Avenue at 5.00″ high. (cut all pieces this high, except the basket will be cut at 6.00″h. I wanted it slightly larger). Assemble and adhere.
Cut the 'bow' from the 'Bunny Pals' (April Avenue collection) at 6.00″ high. I used this on the basket!
Cut the freebie kite at 4.055″w. Pop it up a bit with adhesive foam.
Cut the 'Tulip' from April Avenue at 4.00″h and another at 3.25″ high. Assemble and adhere behind grass.
And lastly, cut the butterflies. Use the file 7_bot.svg. Cut them in pink polka dot sized at 1.00″w and 1.25″ wide. Then, cut them again in teal blue at 1.25″ wide and 1.50″ wide. Layer the butterflies and adhere to bag.
Cut some carrots to add to the bag if you'd like (Hippity Hoppity Kit)
Misc. Design Tips:
I used 99% Echo Park's 'This and That – Graceful'
Random stitching is a lot of fun and looks great! I bought TONS of thread to match different papers.
Add some light inking for a little 'pop'
I hope you enjoyed this little project!! HAPPY SPRING! (Ha! I wish! We just got about a foot of snow over the past weekend!)

Pin It