Welcome to the Echo Park Paper and Artfull Crafts  Design Team Blog Hop!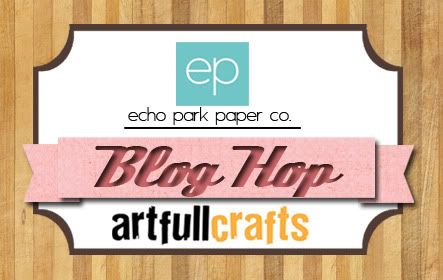 Today the Echo Park Paper Design Team is hopping with the Artfull Crafts Design Team showcasing projects from the "This & That" and "Yours Truly"collections. Be sure to follow the blog hop list below as you hop from one blog to the next. Return to the Echo Park Paper blog at any time for the next blogger on the list in case you get lost or confused! ONE winner will be selected from each blog to receive an Echo Park Paper collection kit of their choosing. To qualify for the kit, comments will be due by midnight EST, Sunday, March 25 to qualify for the drawing. The winner will be announced on each blog Monday, March 26 so be sure to check back to see if you've won!
If you've come from Christine Bonifacio' blog - http://christinebcreates.blogspot.com/, then you're on the right track and I am so happy to have you here!
When I saw this Shadow Box that Lori Whitlock created, I knew I HAD to make one! If you've got a 12×12 cutting machine, I would highly recommend getting this file! So versatile and goes together wonderfully and is very sturdy! If you love Lori's files, or want to try them out, keep reading to see how you can win a $15.00 credit to her store!
I decided to use the 'This and That – Charming' collection. I don't make enough 'boyish' things, and really, never found very many 'boyish' papers that I liked.. Lori and Echo Park came to the rescue though! lol! LOVE this collection kit and I hope I've showed it well in this project! Lori designed the paper AND the shadowbox file.. if I could just have a pinch of her talent, that would be great!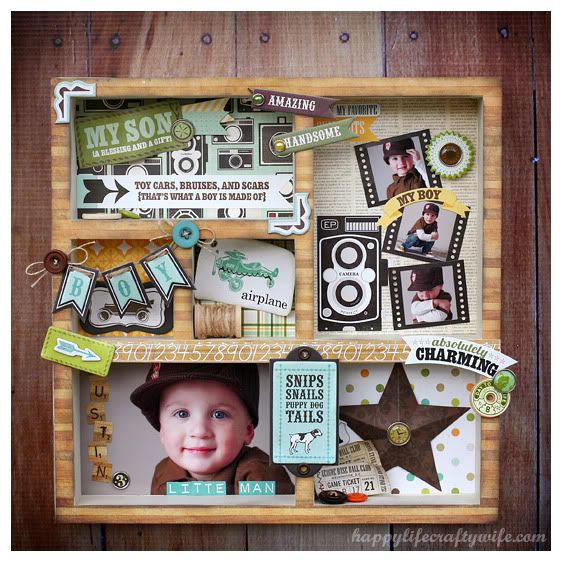 Can you believe that shadowbox is made from PAPER?! Totally cool!
Here's some more close up and detail shots!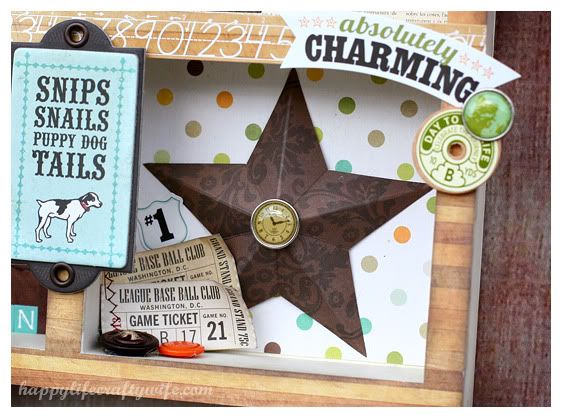 I've done this 3D star recently.. and with the same collection, lol! I love it though, and it looks great in the shadowbox!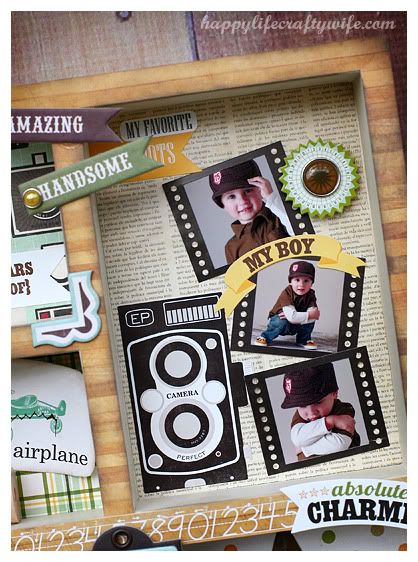 The film strip stickers are so awesome!! Perfect for little 1.5″ square photos!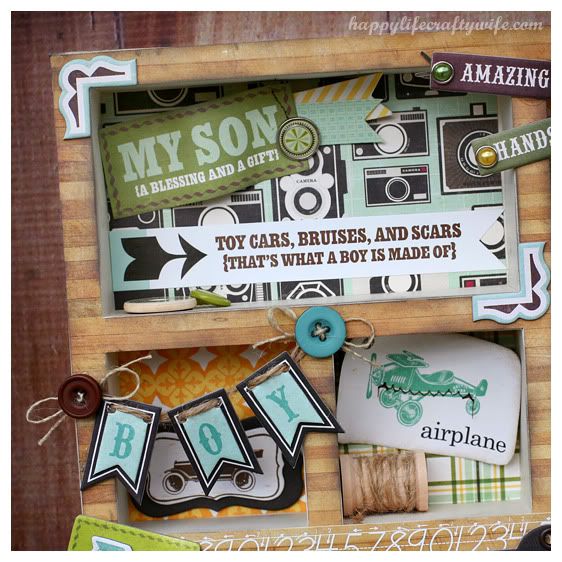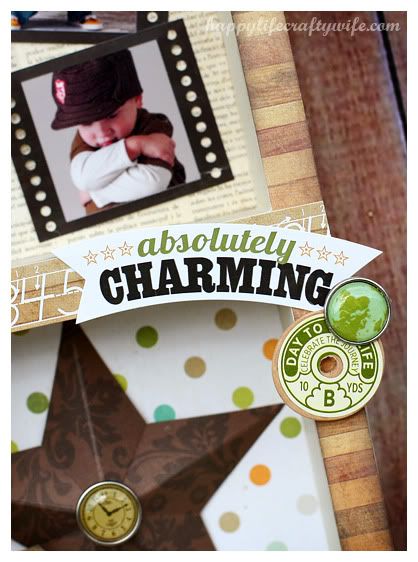 So.. do you think it's 'charming'?
Wouldn't this be such a fun gift for a friend, new mother, grandparent, etc.?
Here's some links for ya!
Now.. PRIZES! *insert cheering here*
Leave a comment on this blog post to be entered to win an Echo Park collection kit of your choice! One winner will be chosen randomly from my blog and announced here on Monday, March 26th!
Now, to win the $15.00 shop credit to Lori Whitlock, this is a Facebook giveaway! All you need to do is head over to Lori Whitlock's FACEBOOK PAGE and leave a comment on her wall mentioning you came from my blog, Facebook, etc. Your comment MUST be on her wall to enter the giveaway!! If you do not follow MY page, I'd love to have you there as well! Clicky-Clicky.
Thanks again for stopping by! I will send you along to the next blog on the list! Louise Forsyth: http://punknscrap2.blogspot.com/
And in case you've gotten lost in all this awesomeness, here's the entire blog list:
Echo Park Paper: http://www.echoparkpaperblog.com/
Leslie Ashe: http://leslieashe.blogspot.com/
Sandy Ang: http://angsandy.blogspot.com/
Linda Auclair: http://elendae.wordpress.com/
Betsy Clark: http://bestofbetsys.blogspot.com/
Nancy Damiano: http://www.thepaperorchard.blogspot.com/
Lowri McNabb: http://papervinenz.blogspot.com/
Amy Heller: http://www.amyheller.typepad.com/
Lisa Skinner: http://mypassiontoscrap.blogspot.com/
Christine Bonifacio: http://christinebcreates.blogspot.com/
Tamara Tripodi: http://happylifecraftywife.com/ <—- You are here! *waves*
Louise Forsyth: http://punknscrap2.blogspot.com/
Wendy Sue Anderson: http://www.wendysueanderson.blogspot.com/
Jennifer Gallacher: http://jengallacher.blogspot.com/
Artfull Crafts: http://artfullcrafts.blogspot.com/
Pin It