Literally.. and you will see why as you keep reading!
Sooooo, I posted on Facebook the other day how I got a box load of lovely Dear Lizzy Neapolitan in the mail.. I couldn't wait to get my hands on it!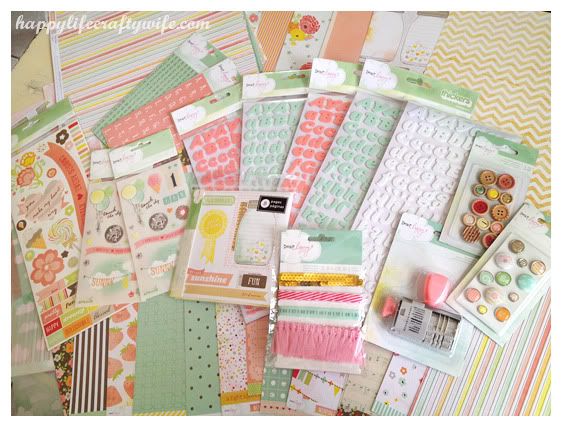 I have a project to do for a friend, but I also saw the challenge for the new Dear Lizzy stuff over at Two Peas and decided to enter! Wish me luck! I decided to make a home decor project and was inspired by the 'Let the fun begin!' sticker for this collection! So, I went with it and made this!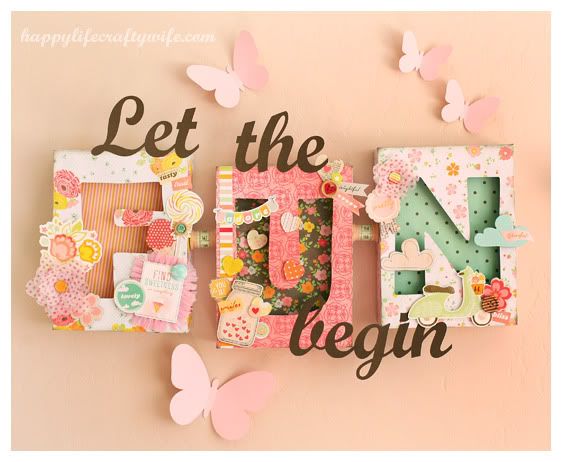 Ta-Da!
I had the HARDEST time getting a good photo of this without having to drag lighting out, lol… Pretty cute though, eh?
Here's a pile of more photos to look at..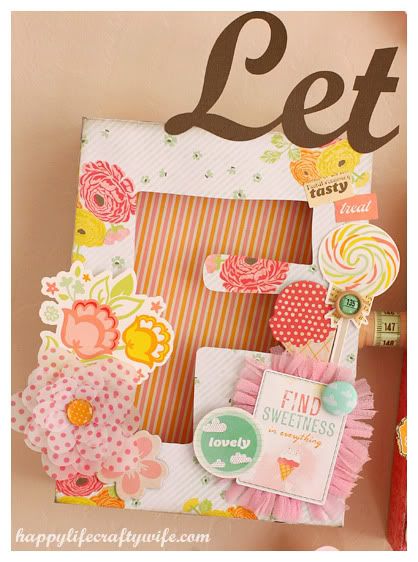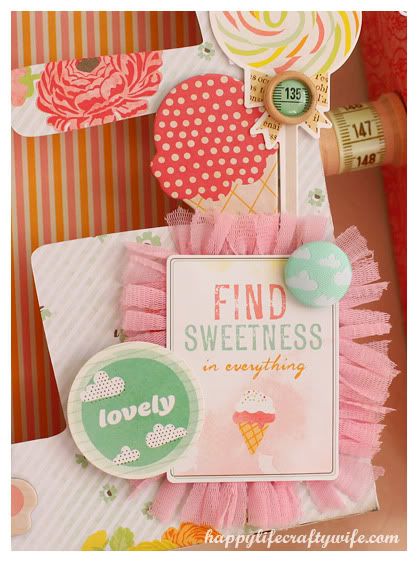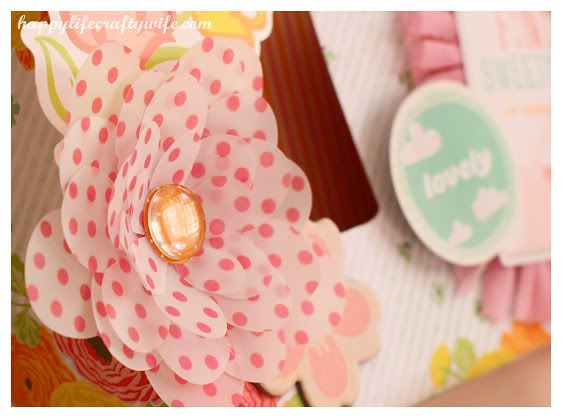 See that purty little flower? Of course you do.. I just stuck a big ol' picture of it in your face! LOL.. Well, it's vellum! Needs to be called VellYUM in my opinion… 'Cause it's YUMMY! (yummy looking.. I don't eat paper. I just smell it and fondle it)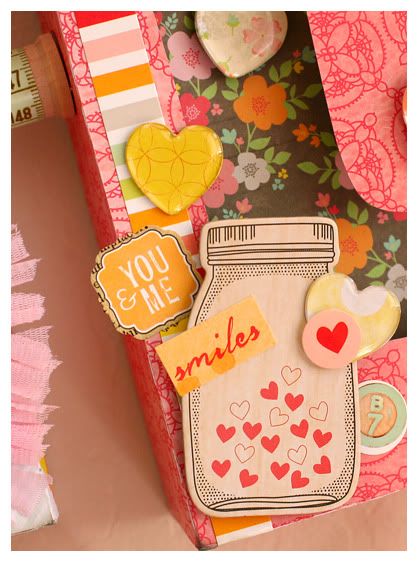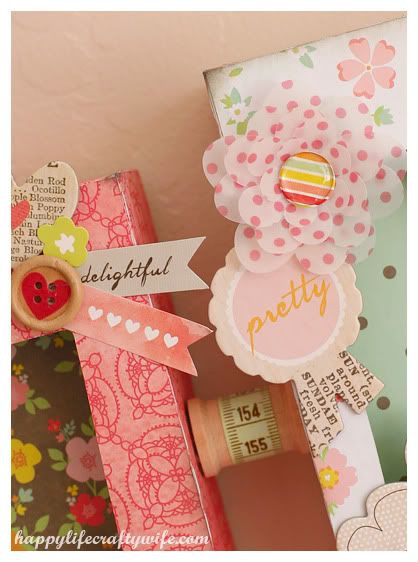 The sweet matching heart epoxy's were made with my Epiphany Crafts shape tool.. More on THAT later.. *wink*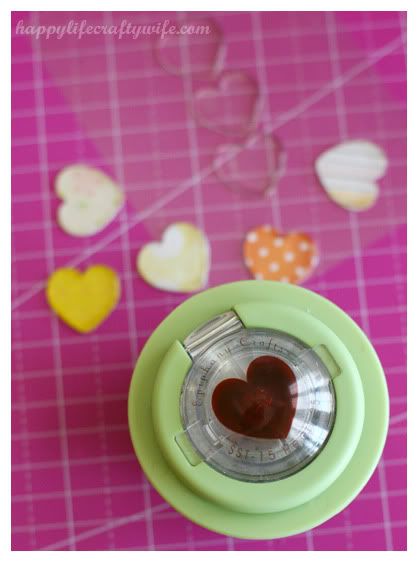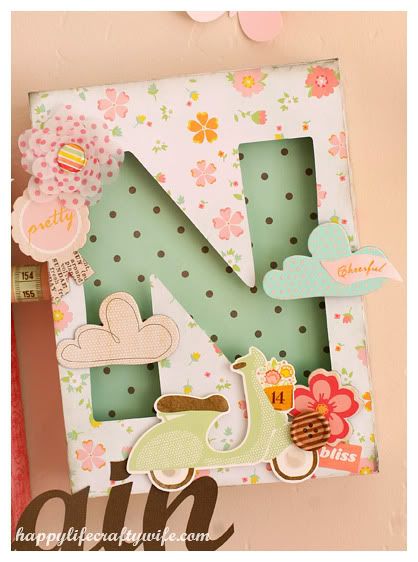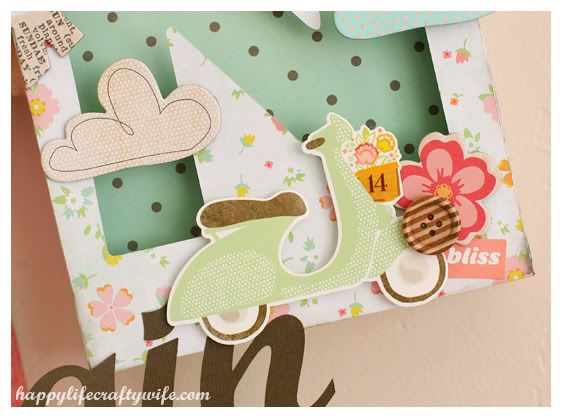 See that there scooter sticker? I pretty much love it.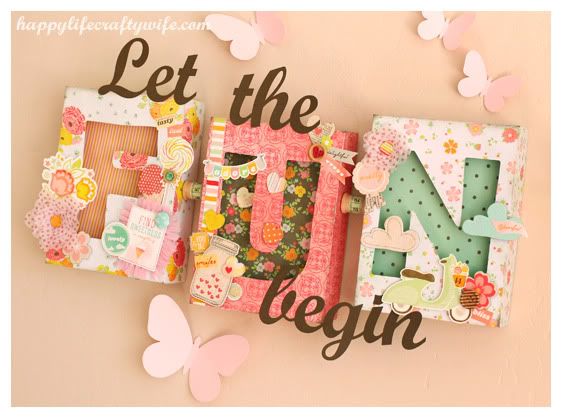 How do you like it?! It's gotta whole lot going on.. and a little more embellishments than I normally would do, but.. I like it! The colors in this collection are just drool worthy! I used the box from SVG Cuts 'Winter's Chill Kit' and edited the lid and added letters (Done in my eCal/SCAL software) to spell 'FUN'. I layered up some Glue Arts U Cut it Foam (5 layers) to pop the middle panel paper up a bit. I was originally going to just adhere it to the bottom of the box liek it's suppose to be, but not enough light got it to show the pretty patterns, so using the layered foam really worked!
If you're interested in snagging Dear Lizzy 'Neapolitan' some for yourself, my dear fried Cassie has some for sale over at PAPER ISSUES – Make sure you use my special HLCW20 code for 20% off! Gotta love savin' some pennies!
OK, ok.. now.. back to the topic of 'Epiphany Crafts' and 'Let the fun begin!'… Gotta love those shape tools.. And if you don't know about them yet.. or you're unsure..  I will be showing you them so much you WILL want them…. why?  Because I was invited to join the DESIGN TEAM! Yes, it's pretty awesome!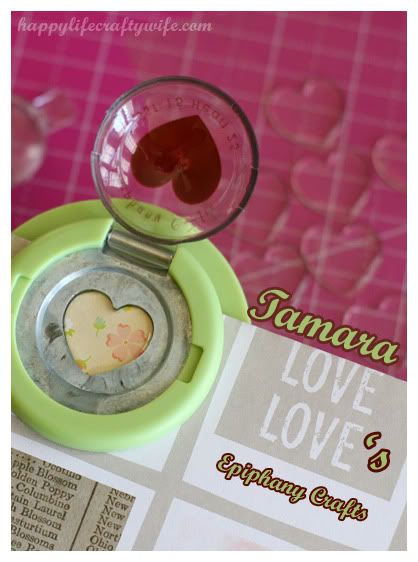 I get to work with several familiar faces on this team, so I am super, super excited!
OK, lovelies! I hope you enjoyed this project share! Have a craftastic weekend! Tonight I am having an indoor camping party with the mosters. I will have three tents up in my livingroom! LOL! I will be baking tomorrow and crafting, and then Sunday, I will be at a Daytona PAR-TAY! I am not a huge racing fan, I go for the entertainment, visiting family and friends.. and the drinks. LOL!

Pin It