Well, folks.. here it is! I get to share one of my Pink Paislee projects! The GORGEOUS 'London Market' collection has been revealed! This is my first official project since joining the design team, and I hope you all love it! It' more of a decoration than anything, but you could easily just make a crown and wand for a special birthday girl! This style just makes me so happy, and it's a nice little change from all the bright and 'cutesy' stuff I tend to do..
Here is the GORGEOUS line! Make sure you head to the Pink Paislee Blog to see how you could win, and check out the ENTIRE collection!! Lots and lots of pretties!
Originally, I just made the crown and wand by itself, but being this will be shown at CHA, I decided to make a little 'display' for it so the wand could stand upright.. worked out perfect! I used the 'mist-a-bles' letters and rubbed black ink over them, so cool! Love the ink resistant parts showing through!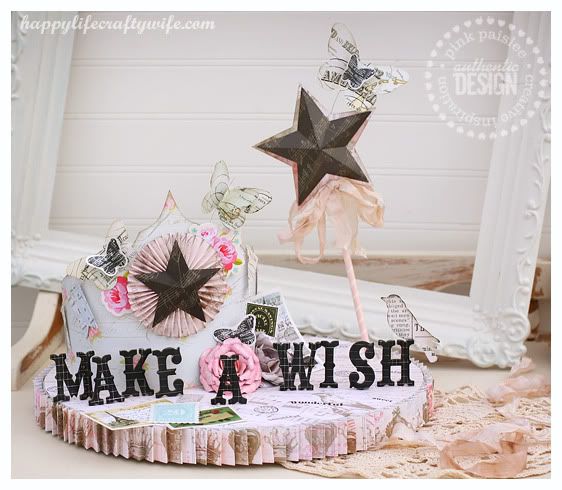 I just LOVE this collection! Just beautiful colors and prints! I wish I could wallpaper my craft area in that light blue rose print.. *swoon*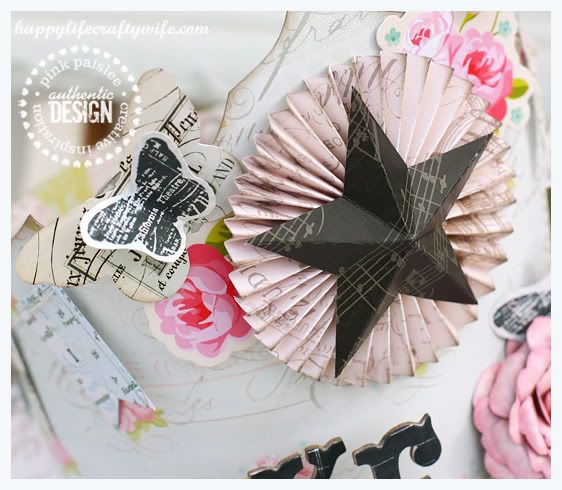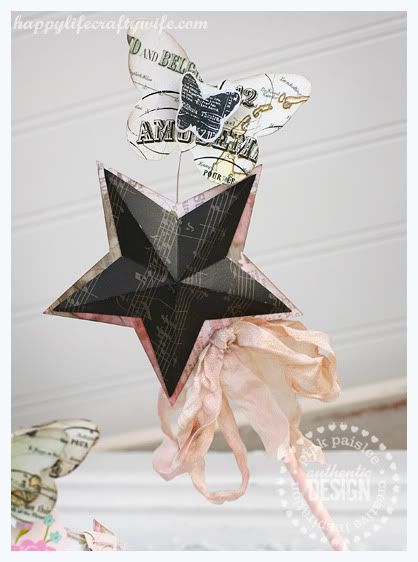 That little wand came our just right! It has a star on the back as well! You could really have a lot of fun with making these wands, add sparkles, embellishments, etc. and match them to a little girls' party! The stick is a 'cookie pop' white stick with light pink washi tape twisted around it.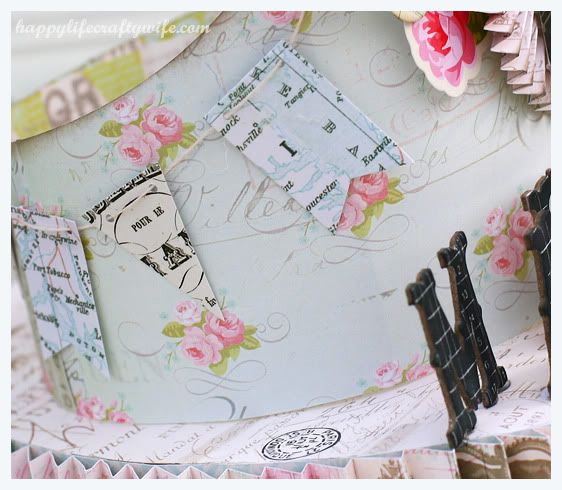 I didn't want to add much to the crown, as I didn't want to cover that gorgeous paper up, but I did string these little pennants from the London Market Ephemera pack (love all the pretties in this pack!)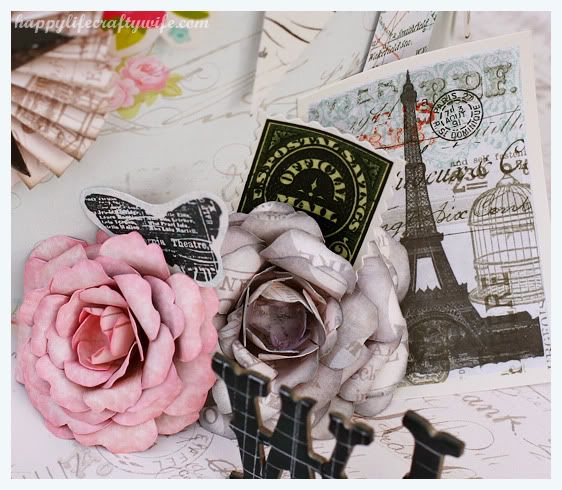 I added in some paper roses..
And one of my favorite parts is this paper pleated trim! All the way around… *sigh* Love that crown paper, too!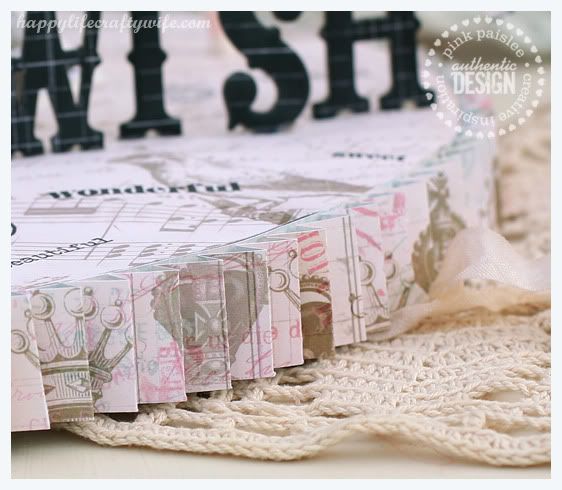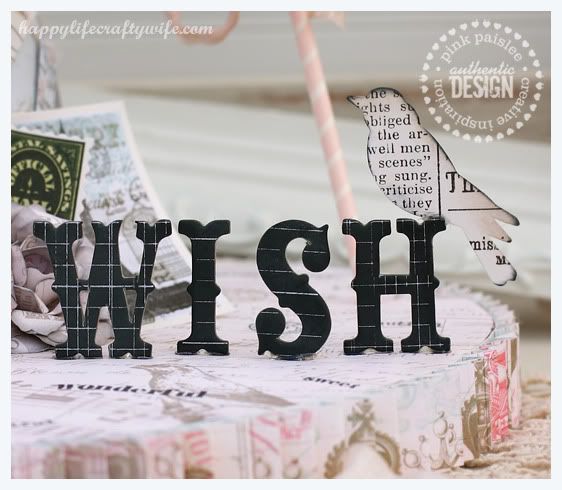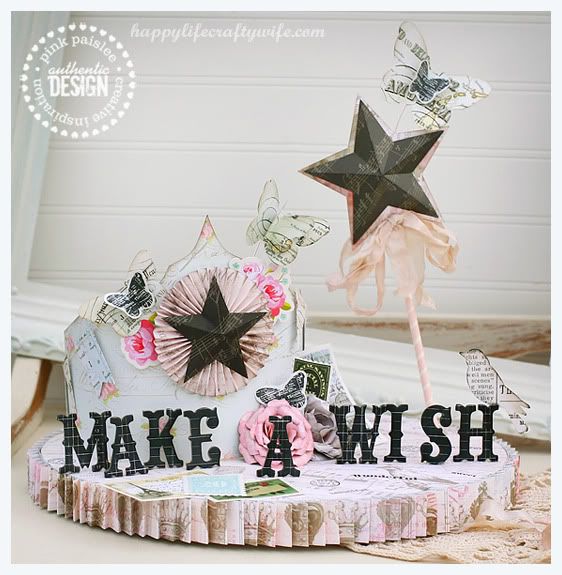 So, what do you think? Don't you love those papers?.. Make sure you stop by the Pink Paislee blog to see all the sneak peeks this week and enter the giveaways!! You will LOVE what the DT has been making, they are all SO talented!! Still dunno how I made it on this team of crazy talent, but hey.. I'm loving it!
OK, my crafty friends! This will most likely be my last post until after CHA! I will be back Tuesday night and probably have a looooong blog post with lotsa pictures for you all to see! Remember, if you are coming to CHA, swing by the Pink Paislee booth and say hello! Booth #2091! I will be rocking my hot pink sparkly shoes and lanyard!
Toodles!