Today (Well, tomorrow.. but I am posting this late Thursday night..) is my first Fabulous Free File Friday! *yippie!* (and que the confetti rockets!) Exciting, right?… sorta. Least it's a cute one to kick off! A cute little turkey decoration! I spruced it up a bit by using different papers for the feathers, adding some ink and I also stitched with embroidery thread! It doesn't stand up to well so it does have a piece of tape in the back. Next time I will cut TWO of the turkey bodies and double them up for stability.
Let the turkey trot BEGIN!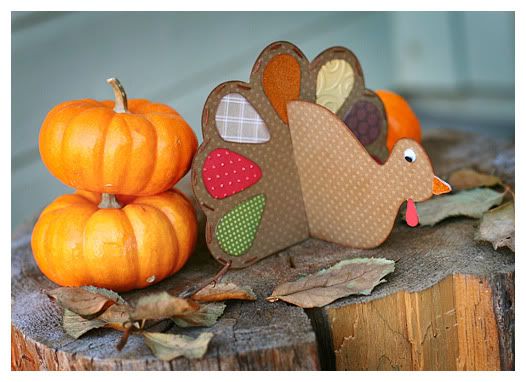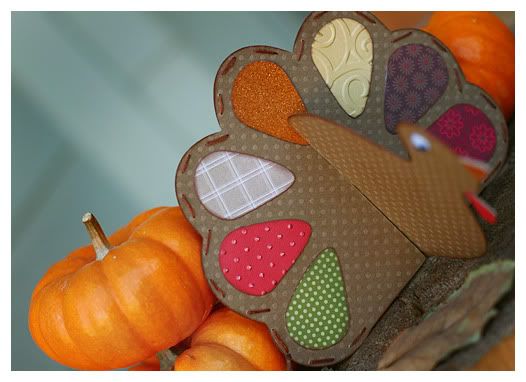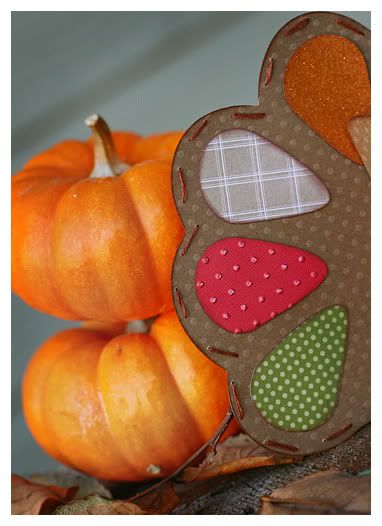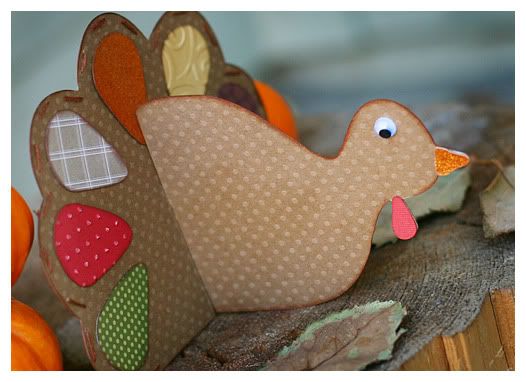 That's a mighty fine turkey!
I did make him larger… I increased the size so the entire cut file almost fit my 12×12 mat. I also broke it apart and moved things around because they were kinda scattered.. I just wanted to make it easier for me to lay out my paper. Worked great and cut perfect!
Do you wanna make a super cute FREE turkey decoration? Maybe have the kiddos decorate them? You can break it apart and cut all the files one by one and make it super large.. and on the 'feathers' have the kids write what they are thankful for! (I am totally stealing my own idea!.. good job, Tamara!) *virtual high-five for me!*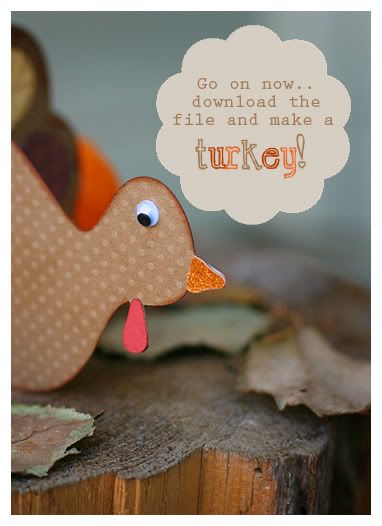 Oh.. yeah… the link to the file might help! Go to PAPER, SCISSORS, INK for the cute turkey!
I hope you like this little treasure I found!