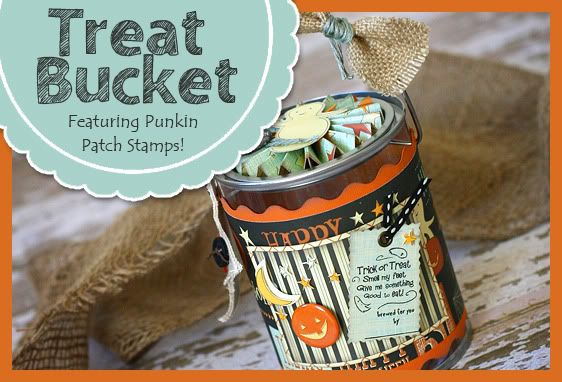 Hey, all! Hope you all had a great weekend! I was pretty busy over here finishing up my Echo Park 'Times & Seasons' projects! I drank a whole lotta' coffee yesterday! lol..
I got some boxes in from Two Peas recently, and of course.. I was so excited about the new pretties that I HAD to make time to make one little thing! This is really simple.. I made it in less than an hour! I ordered some treat buckets from Oriental Trading Co. so I could decorate them for various holidays! I decided to give one a try… here's what I came up with!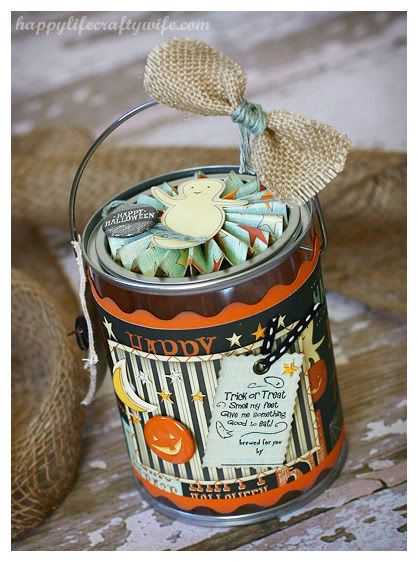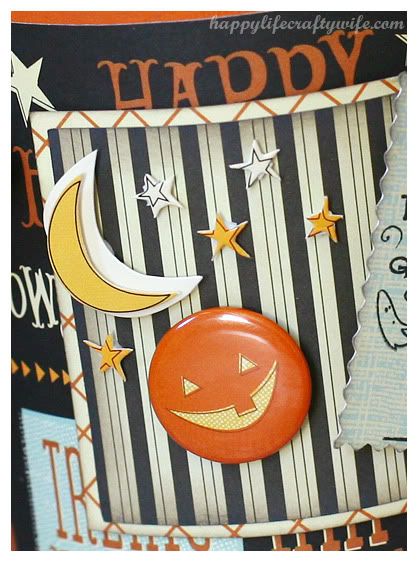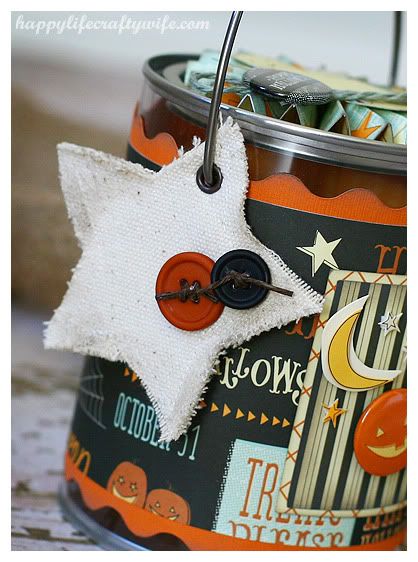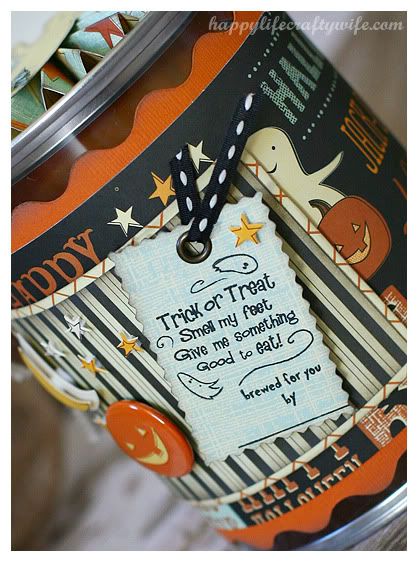 I'm keeping this post short, because I need to get the laundry done (Egh! It never ends! Anyone else have that problem?) So, here are some quick design details:
Get your buckets HERE.. Comes in a set of six! Perfect size for treats, cookies, stinky socks.. etc.
The little canvas star is from Canvas Corp. I added and eyelet and buttons! LOVE them!
The GORGEOUS paper is 'Nightfall' By American Crafts. It's on sale at Two Peas right now!
Adorable stamp sentiment is from Punkin' Patch Stamps!
The embellishments and ribbon is also American Crafts 'Nightfall'
Burlap on the handle is from My Mind's Eye 'Lost and Found'
The tag and wavy orange trim are cutting files from Lori Whitlock
And of course.. Mama can't do anything without some sort of 'helper'.. and by 'helper' I mean my annoying feline child who got comfy the moment I started taking pictures!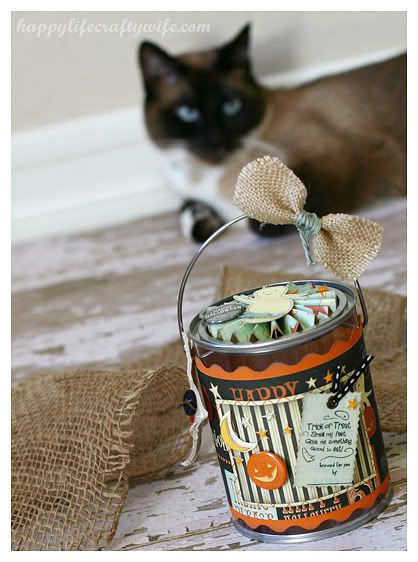 Thanks for stopping by and taking a looksie! Don't forget to click the 'home' button and see if you've missed anything!