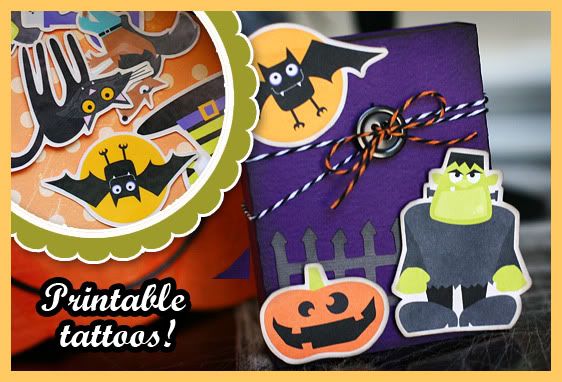 Hey all! Tamara here! (of course, lol)
So, most of you know how much I love my Silhouette SD… LOVE it! Print and cut has made quick cards and other little projects so much easier for me. Ever since I got my Silhouette I have become quite addicted to buying graphics! There are SO many cute ones out there! My absolute favorite place for cutesy fun graphics is Lettering Delights! They also have SVG's (Well, MULTIPLE cutting format files!), fonts, graphics, etc. You really can browse the website for quite some time and do some major damage! LOL!
As MANY of you can probably tell, I am obsessed with Halloween projects right now! I have a whole list of stuff to make and who knows if I will ever get it all done, lol.. but.. one thing I have been meaning to make is some cute 'treat' boxes with TATTOOS in them! Yeaaaah.. Did you know you can make your own temporary tattoos and cut 'em out with the Silhouette!? Me, neither!.. Until I came across some tattoo paper on their website! Yup.. $10.00 for TWO sheets… It's pricey! But I knew my kids would love it, so I caved.
Of course I needed some cute graphics to use, so I picked up the Spooky Soiree collection! Look how cute!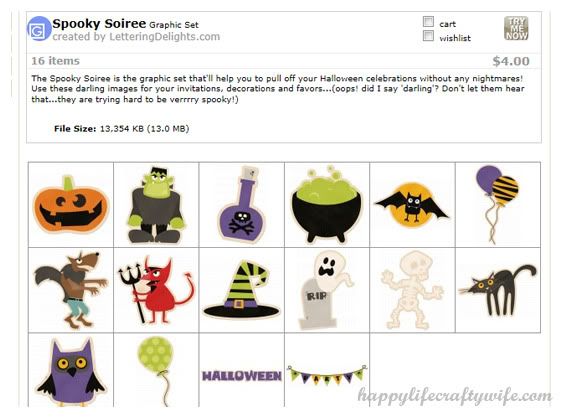 They have several cute Halloween graphic sets… so browse around!
Here is my SIMPLE finished box! I didn't want this project to take hours.. We don't always have that kind of time to spend on a project, especially for a kiddos who will probably throw the box away! (little punks!) The details are after the pictures.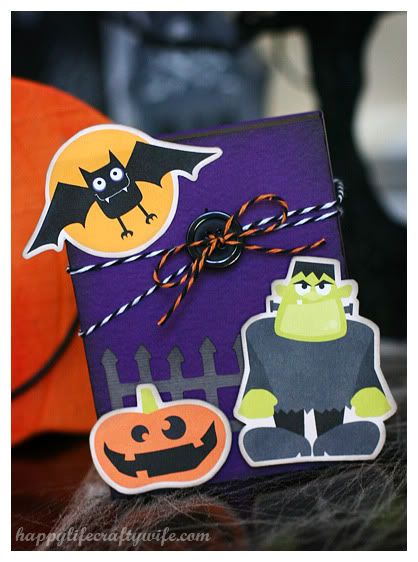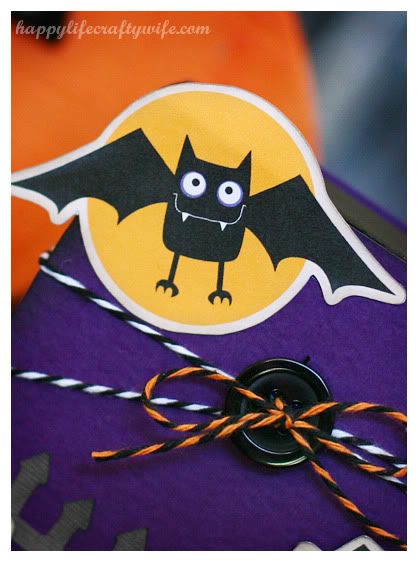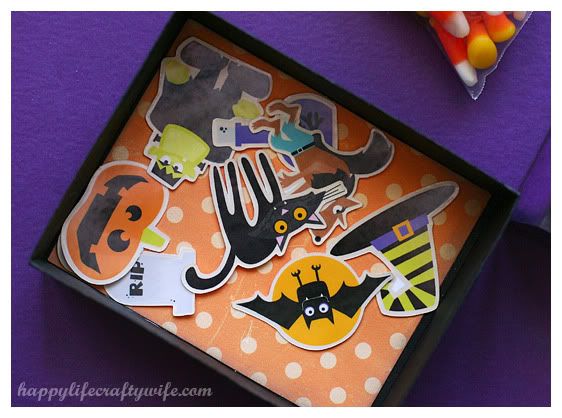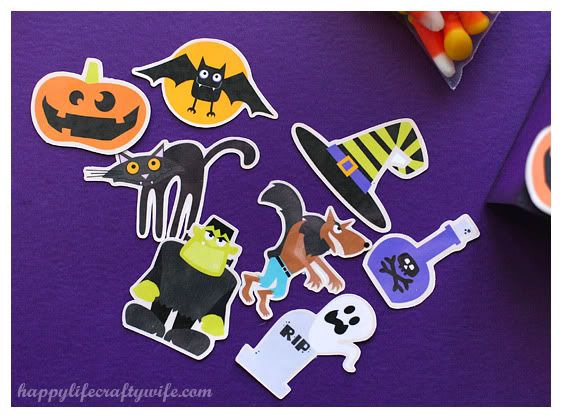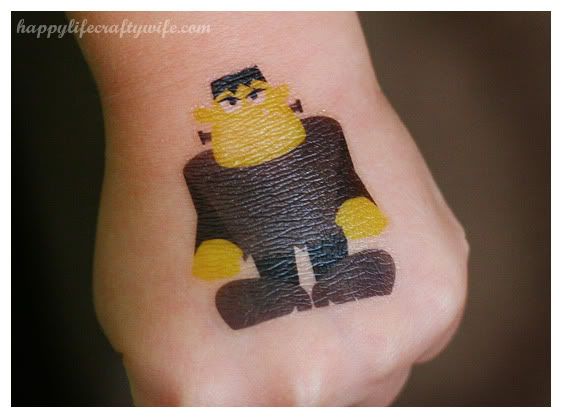 First and foremost.. about 2 days. While this is good news to ME because I don't like fake tattoos all over my kids for school, for $5.00 for a SHEET it should last a bit longer.
Fun factor.. it's there! Seems these are easy to remove, I let me kids go at it! lol.
So.. you will need your tattoo paper. VERY easy to do! You print and then layer the adhesive sheet over the printed paper, then cut! You will need to do a double cut on the Silhouette.
The box is from SVG Cuts 'Crisp Days of Autumn' collection. It's the matchbox. Quick and easy to assemble!
Cut your graphics.. I used graphics from Lettering Delights! Ink the edges a bit and adhere them to your box with some cute twine and a button. Add a tag, etc. if you like.
I cut the box as sized when you open it in SCAL or MTC.. however, I would suggest shrinking it down if you do not plan to add anything else to the box. It's just too big and looks rather 'empty' with just tattoos in it. I added a little bag of candy corn and it helped fill it up a bit.
If you rather not make boxes, you can get those little treat bags and tie with twine/ribbon and a tag!
Easy peasy! I hope you all like this simple little project! But, before you go.. I have to share these CUTE new sets from Lettering Delights!
If you like the 'Sew Stitchy' sets.. you can get the entire bundle for only $20!!!! (And you can use your 25% off coupons if you have one!… You get one from placing an order.. even for a freebie!) CLICK HERE TO GET THE BUNDLE! I'm not sure how long the bundle deal is good for.. so I would snag it quickly if you want it!
And on another crafty note.. have you seen the AMAZING stamps that Mary and Leo of SVG Cuts are selling?! They have started Punkin' Patch Stamps and the grand opening was recently! I will be using these often as I am on the design team.. click the little icon and go check out the website! Use code FALL2011 to save 10%! Mary will be designing SVG files to go with the stamps! How fun, right!?
Now, before I leave ya (Although not for long.. I have a few projects to share still!) I will give you a peek of another holiday craft! This is another project I did for the amazing Echo Park! Just a little looksie for ya!